by Megan McDonough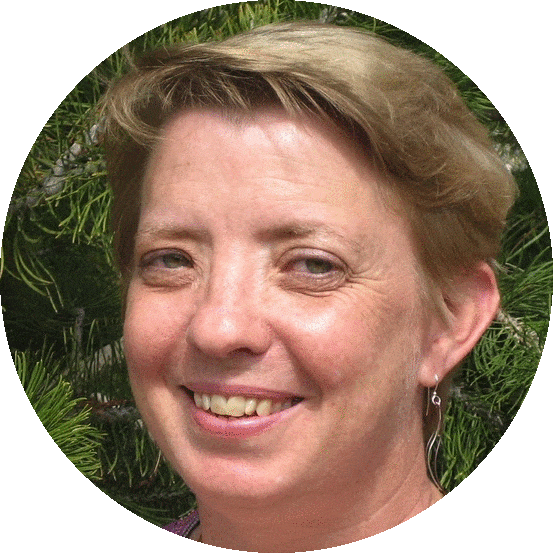 It is my great pleasure to introduce you to Wholebeing Institute's new Chief Learning Officer: Dr. Karen Whelan-Berry.
You may know Karen—she's been closely involved with Wholebeing Institute since 2013. I've had the privilege and honor to work with and learn from her over these last five years, and I know you'll be as impressed as I am with her skills and wisdom.
Karen brings more than 20 years of leadership, research, financial, and educational experience—all skills needed for expanding WBI's positive impact in the world. She received her PhD from Boston College and her MBA from Bentley College, where she received the Walker Memorial Award for excellence in management and organizational behavior. As a CPA (certificate inactive), her broad academic experience is grounded by her business acumen. Karen is the only person I know whose resume spans both CFO and academic department chair.
Her extensive teaching experience includes undergraduate and graduate (master's level) courses, corporate training, and facilitating workshops for adult learners. Along with active teaching, Karen has led many teams for rapid course development using solid instructional design methodology. She's assessed learning and curriculum at four universities, and led several significant organizational changes, including cultural, structural, process, technology, curriculum, accreditation, and assessment change initiatives.
Her passion is making sure that instructional design and delivery cultivate embodied learning, building immediate and long-term skills for positive habit formation. She's put those skills to good use as faculty for the Introduction to Wholebeing Happiness course and part of the core faculty team redesigning the Certificate in Wholebeing Positive Psychology.
Karen's wide expertise gives her a unique view, blending faculty, curriculum development, and administration for a system's view of learning and development.
Karen is also an accomplished researcher. Along with her coauthors, she received the award for article of the year from the journal Women in Management Review. Others have recognized her as well, including the Academy of Management for her work in organizational change and development and in gender and diversity.
Karen's research interests include individual and team performance excellence, positivity, and resilience; individual and organizational change; career and career transitions, and work-life balance and integration. Since attending CiPP, her presentations have focused on positive psychology, expanding Wholebeing's work.
On the personal side, Karen is a native Texan with family roots in New England and Wisconsin. She and her family have lived in Rhode Island since 2008. Her passions include her family and friends, travel, reading, music, cooking and sharing meals, water and the beach, whales, downhill skiing, and Admiral Woo-Woo (her mini schnauzer). Karen is a Let Your Yoga Dance® instructor. She's also a certified scuba diver and has a private pilot's license.
I've witnessed Karen's top VIA Strengths firsthand, including her bravery, gratitude, fairness, kindness, creativity, leadership, teamwork, and love of learning.
In her new role, Karen is responsible for managing and developing the team, overseeing current courses and developing new ones, fostering the alumni and facilitator communities, and communicating, leading, and publishing research relevant to WBI's core mission. She will also work with the new board (to be announced for 2019) to build and strengthen strategic partnerships, to sustain and elevate our valued community of practitioners, and to implement the strategic direction of course and business development.
Karen will be wrapping up her current position and in transition this fall, and then will be full-time as the Chief Learning Officer in January.
Please join me in welcoming Dr. Karen Whelan-Berry. I'm so glad she's here.
Megan McDonough is cofounder and board chair of Wholebeing Institute, an educational organization focusing on the science of whole-person wellbeing. She uses divergent thinking and creative perspectives to lead, harnessing the best in people for the greatest good. With a degree in nuclear medicine, senior leadership experience in health care, two decades as a yoga practitioner and teacher, and experience directing numerous online-learning start-ups, Megan focuses on how to get from point A to point B through whole-person engagement. She's an award-winning author of four books on mindfulness.