The Wholebeing Story
It will take linking kindred spirits' arms together into an endless chain of advocates to tilt humanity towards its better nature.—Neal Mayerson, Chairman, VIA Institute on Character
Chapter 1: The Beginning
Once upon a time (in 2013 to be exact), in a land far, far away (Stockbridge, Massachusetts), Megan McDonough and Tal Ben-Shahar found themselves at a special place called Kripalu.
It was then and there that Wholebeing Institute was born—formed from a shared experience. As the inaugural iteration of the Certificate in Positive Psychology (CiPP) drew to a close, it became clear that nobody wanted it to be over. We had learned and lived into a bigger vision of who we were as individuals, and found that being together with kindred spirits accelerated the good within and around us.
We were a community, and we wanted to stay that way.
So Megan, the consultant to Kripalu who built the CiPP learning experience, and Tal, who created the content, cofounded Wholebeing Institute (WBI).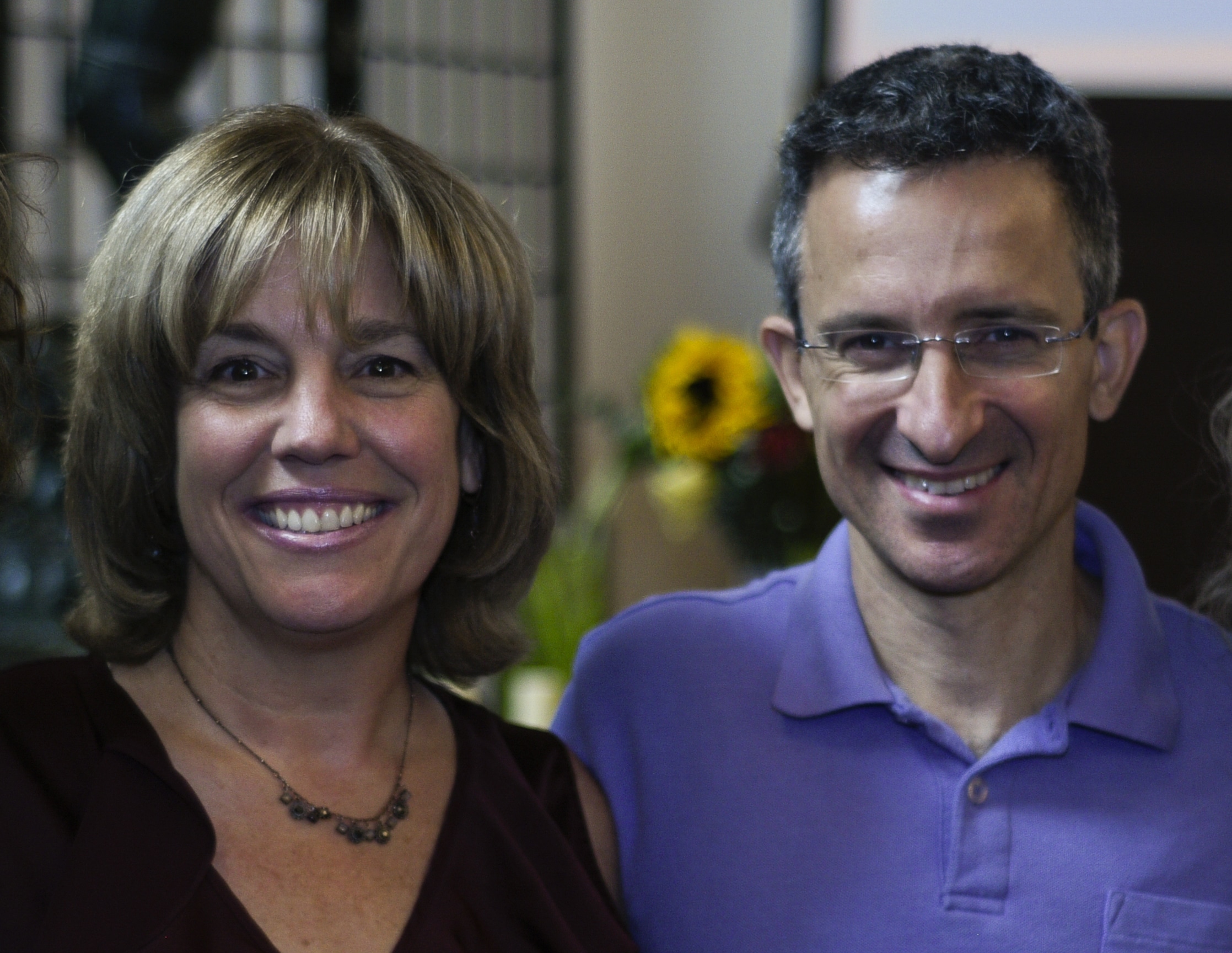 Megan and Tal began the journey by naming the guiding mission and values—the code that the organization would abide by and the "why" of it all. That code still holds true today. Only minor revisions have been made to the original document.
From the beginning, WBI was more than a company. It was a community. We saw changes in ourselves through this learning, and we saw that change affecting our relationships, how we showed up at work, and how we interacted with our families.
We were (and still are) dedicated practitioners, living into the learning as best we can, creating a positive contagion across networks for the good of all.
Wholebeing Institute offers deep science and deep human connection, which is rare—offering a genuine sense that each of us matter. This is very special.—Alum
Here's how Megan, Wholebeing Institute's CEO, describes this network of good, and how it has impacted her personally.
Chapter 2: The Team
The core staff—Megan, Tal, Maria Sirois, Megha Nancy Buttenheim, Rouben Madikians, and Phoebe Atkinson—were connected to a group of positive change agents who deeply impacted the students: the teaching assistants. This special group of people, different in each cohort, helped others apply what they were learning. The teaching assistants (TAs) connected individually with students and also with the small groups formed within each class, known as learning pods. The learning pods of six supported each other, too, testing out the tools and techniques for themselves. The TAs created the bonds of community, embodying what was being taught.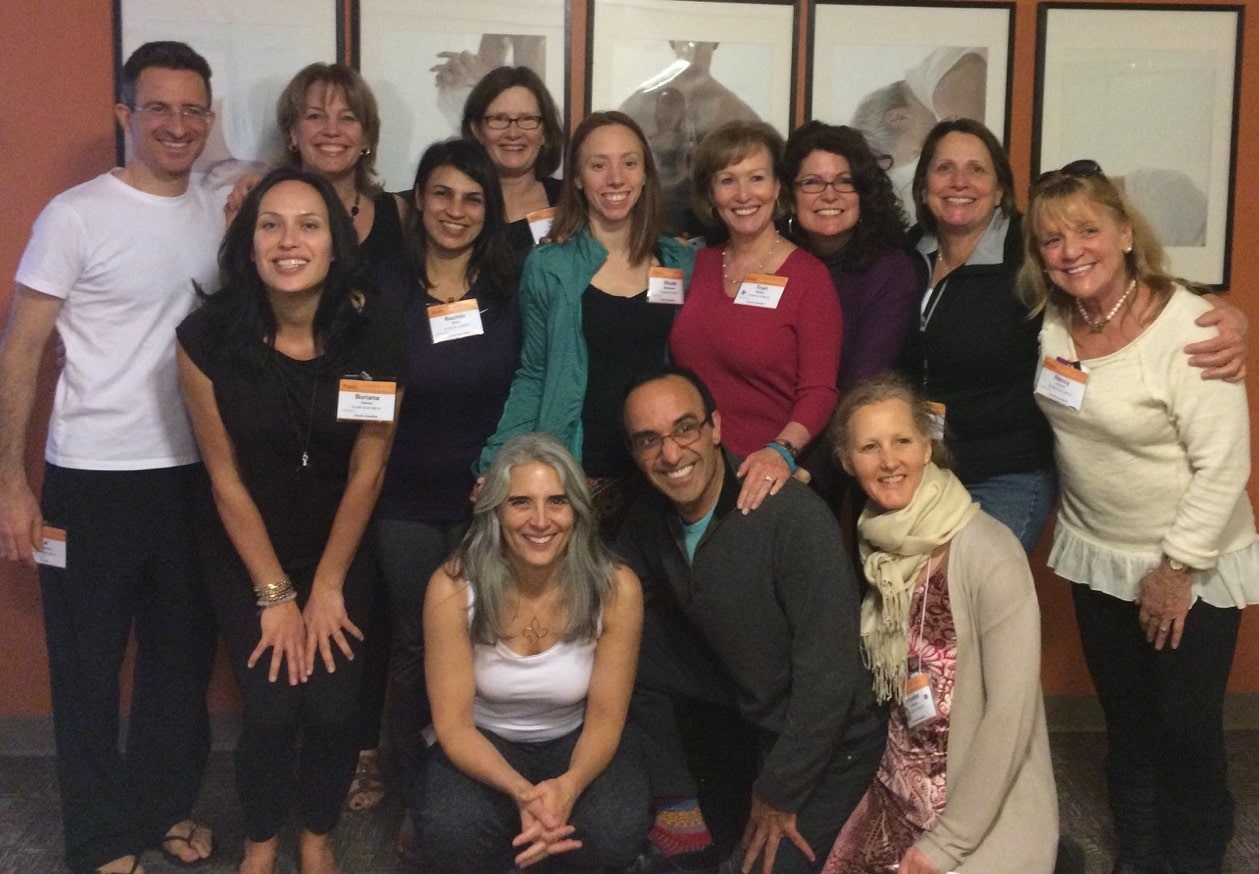 They led by example.
Through the mentorship of Phoebe Atkinson, the role and work of the teaching assistants become more and more refined. The process of connection and the skills necessary to foster group cohesion were brought to life through Phoebe's expertise in sociometry—the science of how humans connect best.
Ultimately, the teaching assistants are the glue in the learning experience. Thank you to all the TAs throughout the years.
This focus on building community is a differentiator at Wholebeing Institute. It allows us to bring ourselves to the larger world. I don't feel left out in the frozen north of Ontario. By keeping us connected, it expands the market share for all. We become ambassadors for each other and for the work.—Alum
This networked, team-teaching approach became our learning model.
Each student took in the material, tested it out in the ecosystem of their own life, saw what worked, and then lived it, building positive habits within a supportive community.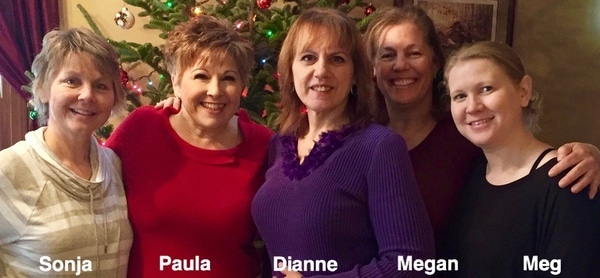 The whole was held by a committed team of people in the home office, located in a small farming community in central Massachusetts. Sonja Craig, Paula Hurd, and Megan Kelly-Dias not only took the Certificate in Positive Psychology program, they also lived the ideals as we sought to create an organizational culture that mirrored what we were teaching. We have a shared vocabulary that includes terms such as "strengths spotting" and "permission to be human," so working here is a practice. We cultivate an environment that prioritizes learning over perfection. The team is supported by many freelance hands.
Most of us have stayed together for the whole time; we are loyal to the vision and find it life affirming to work at Wholebeing Institute.

Chapter 3: The inSPIREd Life
After the first CiPP class graduated, and the company was started, we wanted a roadmap, a way to describe human flourishing—what we call "whole-person well-being." Mash up those two phrases and that's where the term wholebeingcame from.
Wholebeing is multidimensional. There's no single secret for thriving. Instead, this human system of self has many levers for flourishing. That's why Tal, Maria, and Megan worked on developing an all-encompassing model. That model is SPIRE, now an integral part of all WBI courses.

SPIRE and the other subjects we teach have emerged from research, as applied directly in our lives. So we wanted more evidence about what works to create positive change. Beyond our own experience, we wanted to know: Were CiPP alums happier? Did the program build positive community and connections that lasted after graduation? Did the students have meaningful, deep, and excellent learning experiences?
These questions and more ignited our interest in research. Luckily, we have graduates with expertise in that area—Maria McManus, Catherine Flavin, and Karen Whelan-Berry.
In our initial research (pre-, post-, and post-post-course), alums reported overall positive transformation, with the highest impact experienced by those who came in with high negative feelings and low self-compassion. The assessment that measured positive and negative feelings (called PANAS) showed impressive and surprising positive change.
We're so proud that our alums have served the work forward (one of the things we encourage in the program). Fifty-two percent of respondents introduced positive psychology at work, and 43 percent conducted sessions or workshops in positive psychology. We found that some elements of the course are core (like the video lectures, small-group work, and final project). Some elements are variable, meaning that they helped some students and not others (like posting in the forum).
While we researched the outcomes of the program, our students were doing their own testing in the field. The final projects they presented at the end of the course became "forever projects" as they served the work forward.
The Certificate in Positive Psychology motivated me to get my ideas shaped into what I wanted to achieve. My final project was a rough version of what RISE became. —Rebecca Soni, six-time Olympic medalist in swimming, founder of the mentoring program RISE Elite Athletes
Our students' final projects have served as the seeds for best-selling books, workbooks for students and teachers, corporate training, art products, music productions, religious sermons, mindfulness trainings, physical practices, articles, and many hundreds of personal practices on gratitude, meditation, family, and relationships. We celebrate each project, through which we see the many expressions of human flourishing.
The ending of the course is the beginning of the adventure. We're always learning and living into what's true for us when it comes to flourishing in this one precious life.
Research, as well as cataloguing all the alumni work, is not a small undertaking. We know that the next chapters of the WBI story will include more of both.

Chapter 4: Going Global
There are no geographical borders when it comes to learning how to grow. So we went global, going where we were asked to serve. As of this writing, we're proud to have more than 6,000 alumni from 42 US states and 47 different countries.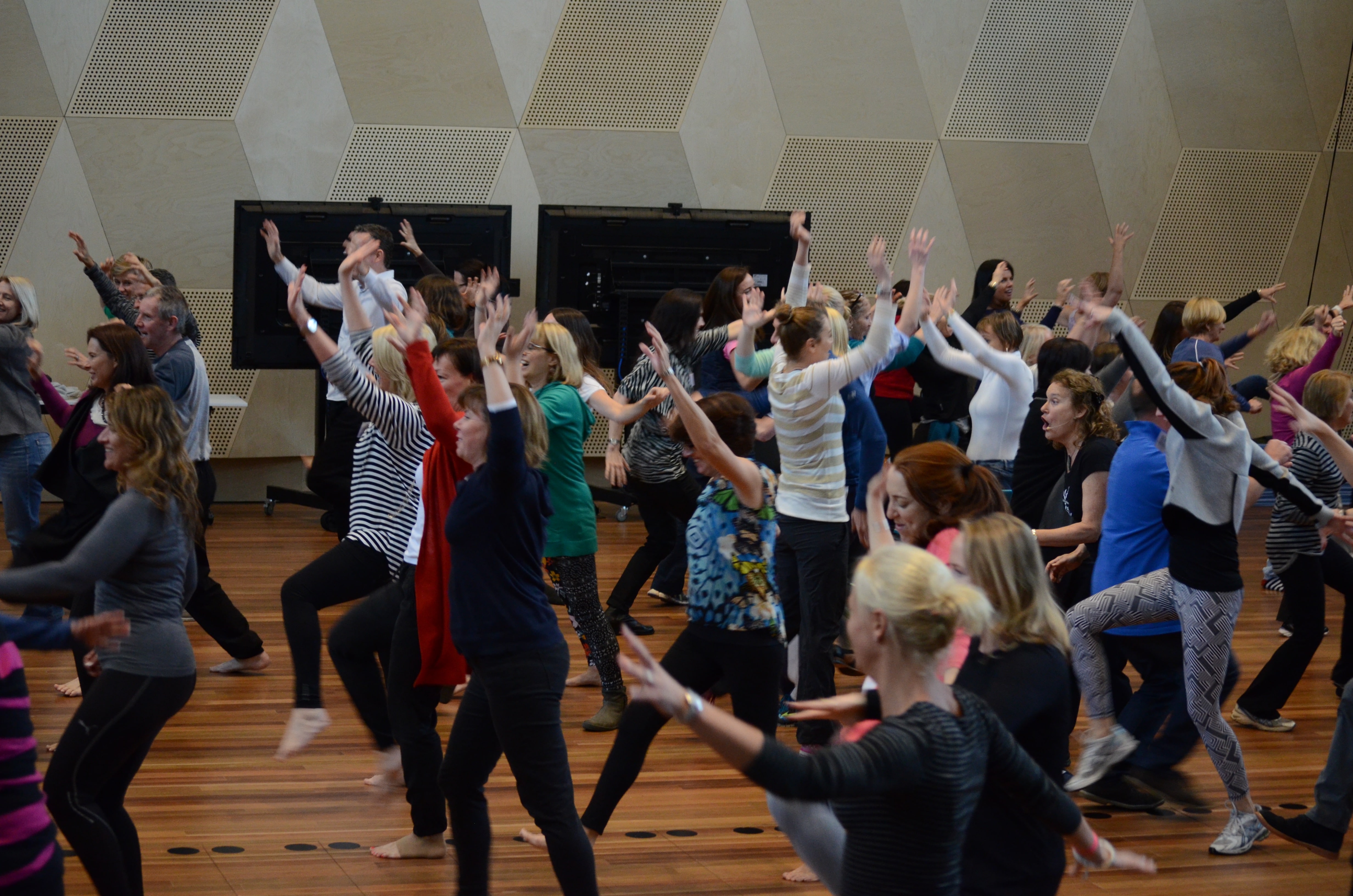 We expanded to new places, partnering with Geelong Grammar School, the world leader in positive education, to bring the certificate course to Australia.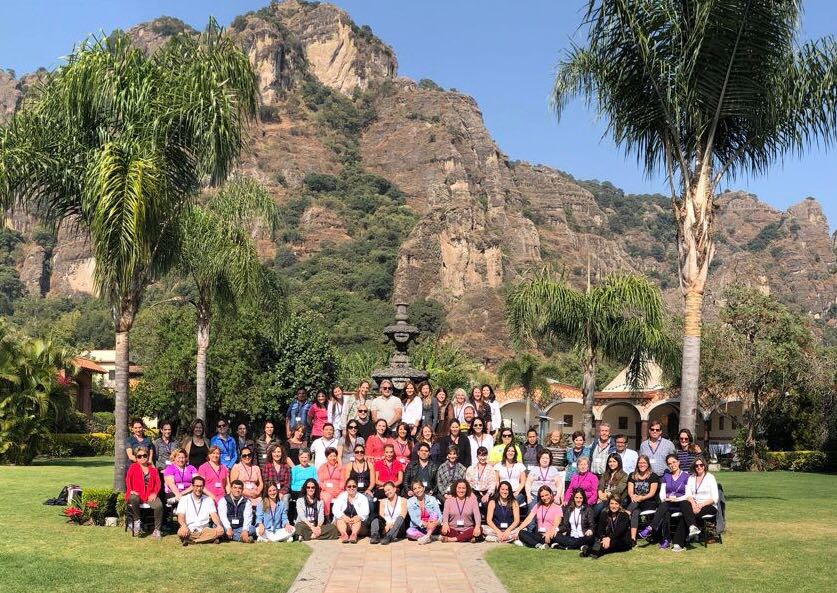 We expanded beyond geography to new courses, including Positive Psychology Coaching, resilience training, the Embodied Positive Psychology Summit, and partnership programs with organizations like VIA.
We wanted an interconnected community, so we reached out to many experts, including the graduates and faculty of the University of Pennsylvania's Master of Applied Positive Psychology program, to speak at our events.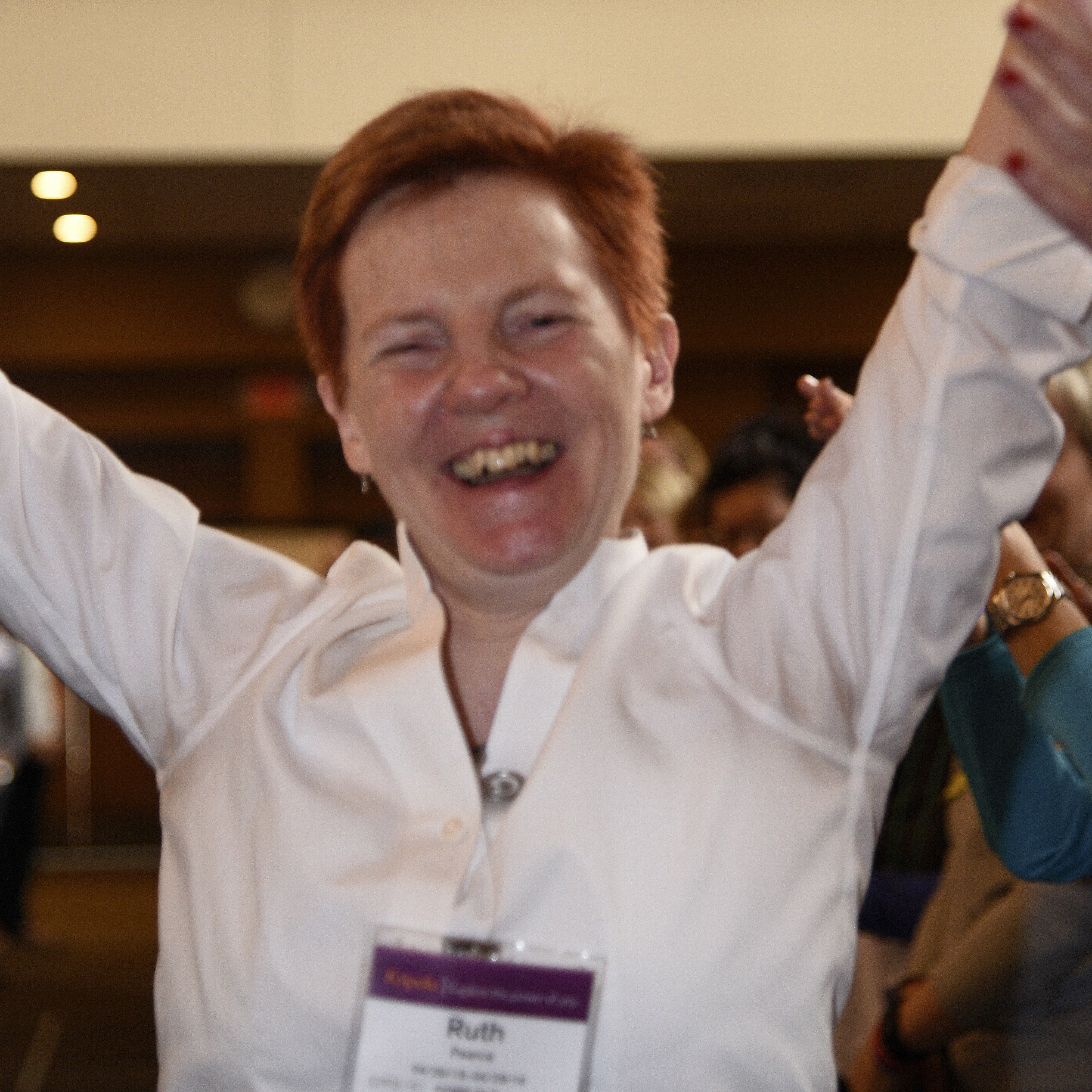 And that interconnectedness goes both ways, with many of our CiPP graduates going on to get master's degrees.
Many CiPP alumni have became faculty at Wholebeing Institute, teaching courses or presenting workshops at the Embodied Positive Psychology Summit, an annual event managed by alum Ruth Pearce.
To make an even bigger impact, we began licensing content to our graduates, setting up a train-the-trainer program to spread the work farther and deeper, knowing that the best people to move the work forward were those in the field.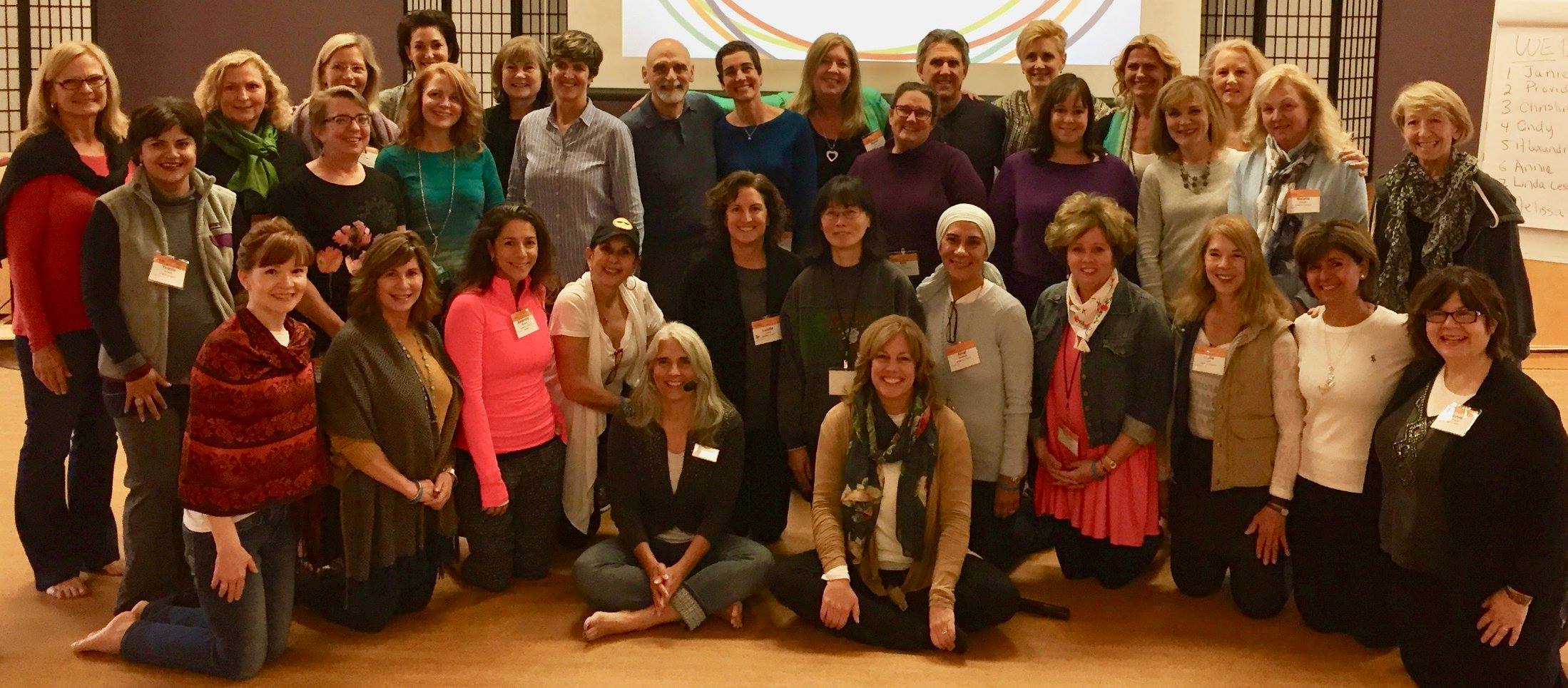 The first train-the-trainer program was taught by Maria Sirois, Phoebe Atkinson, Karen Whelan-Berry, and Catherine McNeill, welcoming 30+ trainers onto our team.
My connection to Wholebeing Institute has helped me move ever closer to the opportunities that speak to my heart.—Alum
Chapter 5: Growing Up
Before we knew it, Wholebeing Institute had turned five years old! Time flies … and science is always evolving. The updated thinking of researchers needed to be reflected in the curriculum. It was time to build the next version of the Certificate in Positive Psychology. We called this updated program the Certificate in Wholebeing Positive Psychology (CiWPP). Still the foundational course at Wholebeing Institute, the revised program includes video content based on SPIRE (which didn't exist when the first course was created), delivered through a team-teaching, connected-community approach. This is the hallmark of the WBI experience.
It was our birthday, so we wanted to celebrate by hearing from our community about what they envisioned for the organization going forward. We began planning an Appreciative Inquiry Summit—starting with interviewing graduates and partners around the globe. These interviews clarified how people view the organization and our collective strengths. Here's how Neal Mayerson, Chairman of the VIA Institute on Character, describes Wholebeing Institute.
The Summit was led by Maria Sirois, a founding faculty member for CiPP and a continual positive force at WBI, instrumental in the growth and success of the organization. Maria was supported by a team of volunteers, including Nancy Stoll, Ruth Pearce, Lori Tuominen, Karen Whelan-Berry, Henrique Bueno, and Phoebe Atkinson.
Then, to explore more, a group of about 50 alums came together to look at who we are at our best as an organization, and to dream about our shared future. Who do we want to become in the next five years?
In one of the Summit exercises, each small group did a fun skit to describe different opportunities for WBI. Megan was struck by one in particular: an image of a connected community in which Wholebeing Institute was at the center of a connected circle, like the hub and spokes of a wheel. It was inherently unstable, as the entire community tried to connect through this one hub.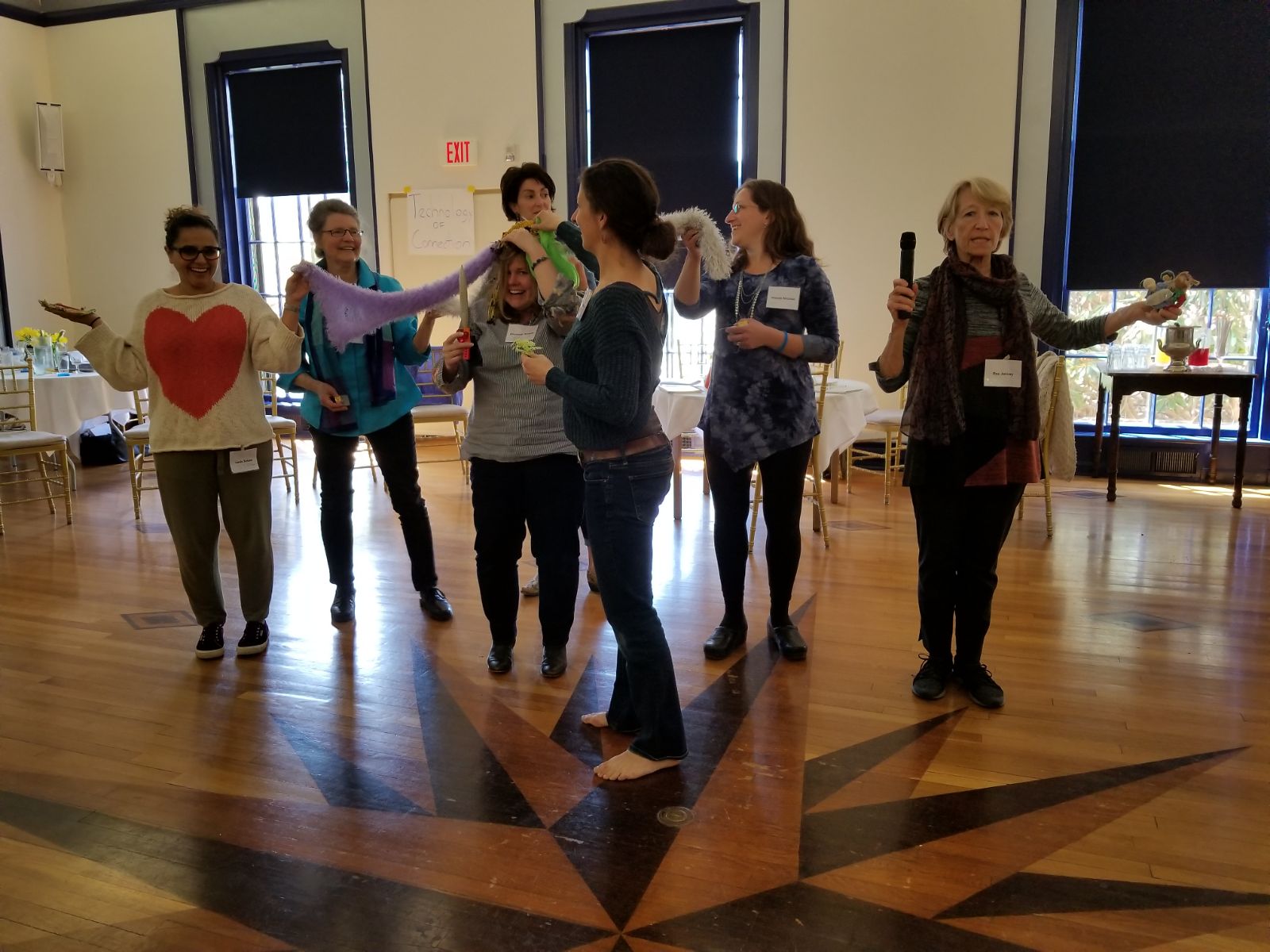 Megan left the Summit with a realization: The structure was too limiting. It was an obstacle to growth.
She reflected: What connections, partnerships, or networks might add more vigor and energy to the whole community?
The answer was clear: The Kripalu connection made the whole network stronger.
Isn't it funny how stories circle back to the beginning?
Megan went back to the leadership at Kripalu, the birthplace of Wholebeing Institute. Could there be a way to make a bigger impact together?
Through these conversations, it was decided that many of Wholebeing Institute's programs would now be "housed" at Kripalu. That includes bringing the foundational course, the Certificate in Wholebeing Positive Psychology, back to where it started—to the largest retreat center in North America.
Megan had always seen her role at Wholebeing Institute as being the forward-motion force. To create thriving partnerships. To build more opportunities for all. To ignite possibilities. To move the organization from an idea to a huge network of change agents. To expand goodness.
That meant creating bridges to broaden the reach, and passing the baton to build capacities in others.
That's why, along with housing the certificate program at Kripalu, Megan accepted the role of general manager of Kripalu's RISE program, an initiative that combines yoga, mindfulness, and positive psychology for individual and organizational performance.
Her role at Wholebeing Institute moved from CEO to Board Chair, still actively involved in the vision and mission of the organization, while handing over the day-to-day management to the core team.
These changes provide a bigger megaphone to sing the praises of evidence-based courses that elevate human flourishing—a win for Wholebeing Institute, Kripalu, and for those they collectively serve.
The Wholebeing Institute story continues, and we look forward to living into our next chapter—with you.