Positive Psychology Coaches are highly sought after for their ability to help clients successfully pursue goals for positive change in their lives, work, relationships, and well-being. Wholebeing Institute's comprehensive Positive Psychology Coaching Certification Program is your opportunity to train with and be credentialed by one of the preeminent organizations in the field. You'll learn to combine the leading-edge science of human thriving with the skillful use of evidence-based coaching techniques to help your clients while you build a successful practice doing this wonderful work.
The Positive Psychology Coaching Certification program offers
➤ An integrated approach to learning, experiencing, and practicing the key concepts and skills of Positive Psychology Coaching
➤ A multidimensional immersion in the science of human thriving, including positive psychology, neuroscience, and the social and behavioral sciences
➤ An exciting combination of online and in-person lectures, demonstrations, peer-coaching sessions, and one-on-one mentoring
➤ A curriculum designed to help you build ease and mastery coaching clients and others to clarify and achieve their goals for positive change
➤ A step-by-step program for building a thriving coaching practice so you can earn a great living doing this wonderful work
➤ Expert faculty who earn their living as Wholebeing Positive Psychology Coaches and are eager to help you succeed
➤ A vibrant community of students, graduates, mentors, and teachers ready to support your ongoing development and success.
In addition to learning a wide range of Positive Psychology Coaching skills, you'll learn to use our CHANGE model to employ those skills in a structured way over the course of your coaching engagements, to help your clients successfully pursue their goals.

By completing the program, you will earn
➤ Certification as a Positive Psychology Coach from Wholebeing Institute, a globally recognized leader in positive psychology education and coach training
➤ A listing in the Wholebeing Coach Directory: Your professional listing in WBI's Coach Directory will enable clients searching for a certified Positive Psychology Coach to learn about your services and connect directly with you
➤ 68 International Coaching Federation CCE Units: ICF credentialing is not required for WBI certification, but our courses meet ICF's strict CCE guidelines, so we are able to offer this option to our students.
Program Structure and Timing
You may choose to take one course at a time or multiple courses simultaneously. The only sequencing requirements are that you complete Positive Psychology Coaching Fundamentals before the Skill-Building Intensive (unless you choose the on-site Intensive), and that you participate in the Positive Psychology Coaching mentorship after you complete the other courses in the program.
Overall, new coaches can expect to complete the full certification program in as few as nine months, and experienced coaches in as few as six months. If you prefer a less intense approach, you're welcome to spread the courses out over as long a period of time as you'd like.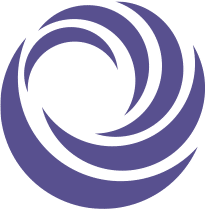 Positive Psychology Coaching Fundamentals: $895
This 10-week live, online course covers the fundamental principles, theory, and techniques of Positive Psychology Coaching through a combination of lectures, case studies, demonstrations, readings, journal prompts, and peer coaching. Students also learn to use the CHANGE model to structure effective coaching engagements. Each week of the program includes a live 90-minute online class (available as a recording for students unable to join live) and a one-hour structured peer-coaching session.
Timing: This live, online program is offered twice each year. The next session begins on September 10.
---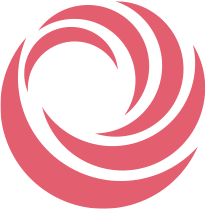 Positive Psychology Coaching: Skill-Building Intensive: $695
The Skill-Building Intensive offers students the opportunity to develop fluency and confidence in the steps, skills, and techniques of Positive Psychology Coaching. This course includes extensive demonstrations and practice sessions, in which students rotate in the roles of coach, client, and observer. Together, we will work through each step of the CHANGE model for helping clients to create lasting, meaningful change.
Online option: The online option is held on four consecutive Saturdays from 10:00 am to 2:00 pm Eastern Time. Each day of the program, we alternate between coming together for demonstrations, separating into triads to practice the demonstrated skills, taking breaks for reflection and self-care, and repeating the sequence with different skills. We've designed the program to be highly energetic and varied, so you'll have plenty of opportunity to practice these great skills while interacting with different people in different ways throughout each class session.
Attendance requirement: Because all peer practice is integrated into the Saturday sessions, live online attendance is required for all four sessions
Prerequisite for the online option: Positive Psychology Coaching Fundamentals.
Online option dates: The live, online option is offered twice each year. The next session begins on October 27.
On-site option: The Intensive is also available as a 5-day retreat center experience, held at the beautiful Kripalu Center for Yoga & Health in the Berkshires of Massachusetts. Each day of our time together, we alternate between lessons, demonstrations, peer practice, reflection, and time to enjoy Kripalu's beautiful grounds, wonderful food, and extensive options for movement and self-care.
If you choose the on-site option, you will be responsible for lodging and meal costs, paid directly to Kripalu.
No prerequisite for the on-site option: Due to the open nature of Kripalu's programs, this option is open to students whether or not they have completed Positive Psychology Coaching Fundamentals. It includes some separate sessions for students pursuing WBI's Positive Psychology Coaching Certification.
On-site option dates: The on-site option is offered is offered once each year. The next session begins on July 15.
---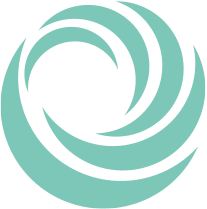 Building a Thriving Coaching Practice: $595
Whether you're an aspiring, new, or established coach, this practical, action-oriented, on-demand video program will help you build a successful practice. The seven lessons in this course teach you how to create an effective website, attract motivated clients, figure out what to charge, efficiently use social media, and more. After each lesson, you'll complete practical Action Worksheets to help you apply the lessons to your specific practice.
Timing: This on-demand program is available for you to begin at any time. As soon as you register, you'll have unlimited, lifetime access to all program materials, including classes, slides, and worksheets, to learn and implement at your own pace.
---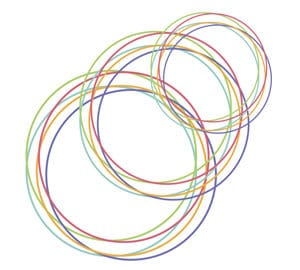 Introduction to Wholebeing Happiness: $395
This 5-week, on-demand video course covers key principles from the diverse sciences of optimal human functioning, including positive psychology, neurobiology, and the social and behavioral sciences, as well as the SPIRE model of well-being. This course is taught by Megan McDonough, WBI's CEO.
Students who have completed WBI's CiPP or CiWPP program are exempt from this program requirement and fee.
Timing: This on-demand program is available for you to begin at any time.
---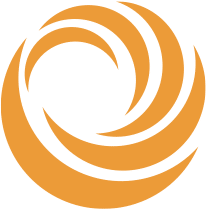 Positive Psychology Coaching Mentorship: $795
The mentorship program is the final step of the process to become a Wholebeing Positive Psychology Coach. Once you've completed the other requirements for certification, you'll enter our Coaching Mentorship program to further develop your coaching fluency and confidence. During this three-month distance-learning program, you'll hone your positive psychology coaching skills with real clients, participate in a small mentoring circle of fellow student-coaches, and hold monthly one-on-one development sessions with Lynda Wallace or another member of WBI's expert coaching faculty.
Waiver for experienced coaches: If you're an experienced coach who has previously completed a comprehensive coach training program with a substantial mentoring component, you may apply for a waiver from this program requirement.
Timing: This three-month program is offered twice each year. The next session will begin September 13.
---
A Whole-Body Experience
This program extends the dimensions of positive psychology with a rare whole-person approach to coaching. Rather than a cognitive-only perspective on the science of well-being, students follow the SPIRE methodology while learning coaching principles.



Specialized Additional Certification Opportunities
As you deepen and grow your coaching practice, continuing education and specialized expertise can help. WBI is with you all along the way. You'll have the option to build on your certification by earning valuable specialized certifications, including the following:
➤ Wholebeing Health Coaching: a specialization in coaching for whole-person health and well-being, focusing on both physical and emotional health.
➤ Career Coaching: a specialization in the high-demand field of helping clients to pursue more engaging, satisfying, and successful careers.
➤ Group Coaching: a specialization in coaching small groups, including managing group dynamics and using the power of connection to enhance outcomes.
➤ Learn to Teach the CHANGE Workshop: an option to become a WBI facilitator, licensed to teach our CHANGE workshop, expanding the reach and impact of your coaching practice.