Registration for this course is currently closed. Sign up now to be notified when registration opens. Please contact us with questions about the course.

Sunday–Friday, July 15–20, 2018
In this practical, hands-on program, students get intensive experience using a wide range of Positive Psychology Coaching skills. These skills are practiced through the lens of the SPIRE model of whole-person well-being, to help coaches support clients to define, act, and reach toward their goals in a way that enlivens and lifts.
This is a blended-learning course, meaning that there are both online and on-site components. Starting online, you'll be introduced to the research and concepts that form the basis of our coaching tools and techniques, including the SPIRE model.
Then we spend five days together at Kripalu Center for Yoga & Health in Stockbridge, Massachusetts, putting those concepts to work through expert demonstrations and extensive one-on-one peer coaching. The on-site intensive is designed to develop fluency and confidence in the steps, skills, and techniques used to help people successfully pursue their goals for positive change in their lives, work, health, or relationships.
When you return home with your own development goal, you remain engaged online, connected to the Wholebeing Institute's coaching community. Through continued engagement and practice, the new skills become habit, making positive conversations the norm in professional and/or personal settings.
This skill-building intensive is the companion course to Wholebeing Institute's Positive Psychology Coaching course, which is taught entirely online. While each course is designed with the other in mind, students who have not taken that course are welcome to attend this one. Each course works well as a standalone.
This course is recommended for aspiring, new, and experienced coaches.
This course offers 20.5 ICF CCE units in Core Competencies and 3.5 ICF CCE units in Resource Development.
APA and NASW credits are also available. Contact Kripalu at 866.200.5203 for additional information.
ICF CCE Units
This course offers 20.5 ICF CCE units in Core Competencies and 3.5 ICF CCE units in Resource Development.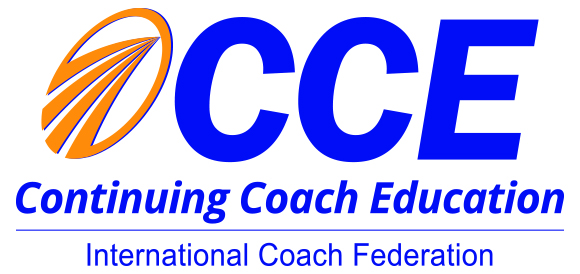 Requirements to receive ICF CCE units:
Watch all videos.
Attend all live lectures and demonstrations.
Actively participate in all live dyad peer-coaching sessions, serving in both the coach and client roles in each session.
Actively participate in all live triad peer-coaching sessions, serving in the coach, client, and observer roles in each session.
To complete the registration for ICF CCE units for Positive Psychology Coaching: Skill-Building Intensive, you must be enrolled in the program.
Technology
The online portion of the blended-learning course is user-friendly, with no special requirements needed other than the ability to watch video content and post comments on the forum.
You will receive instructions on logging into the virtual classroom after you have registered through Kripalu.