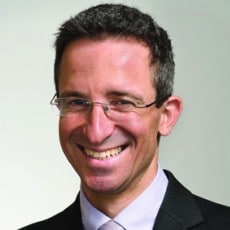 Tal Ben-Shahar, PhD, is co-founder and Chief Learning Officer at Wholebeing Institute, an educational organization committed to spreading ideas and practices that help individuals and groups live life to its fullest—spiritually, physically, intellectually, relationally, and emotionally. Tal taught one of Harvard's most popular–and life-changing–courses on Positive Psychology, and is currently teaching at the Interdisciplinary Center, Herzliya, where he cofounded The Institute for Positive Psychology in Education. Author of 5 books, including best-sellers like Happier: Learn the Secrets to Daily Joy and Lasting Fulfillment, he consults and lectures around the world, integrating theory and practice, East and West, philosophy and psychology. An avid sportsman, Tal won the U.S. Intercollegiate and Israeli National squash championships. He holds a doctorate in organizational behavior and a bachelor's degree in philosophy and psychology from Harvard.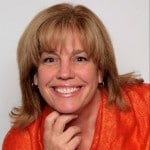 Megan McDonough is co-founder and CEO at Wholebeing Institute, an educational organization committed to spreading ideas and practices that help individuals and groups live life to its fullest. Award-winning author of Infinity in a Box and A Minute for Me, Megan uses divergent thinking and creative perspectives to build organizations and networks that harness the best in people for the greatest good. With a degree in nuclear medicine, senior leadership experience in healthcare, two decades as a yoga practitioner and teacher, and director of numerous online learning start-ups, Megan focuses on "how to get from point A to point B" through whole-person engagement. A national media source for Fast Company, Yoga Journal, and Woman's Day, Megan is an explorer at heart, working with the WBI team to navigate the tricky path from dreaming about the summit to actually climbing Mt. Everest.

Dr. Maria Sirois, PsyD, is an inspirational speaker, seminar leader, and author who has worked at the intersections of wellness, psychology, and spirituality for nearly 20 years. As a wellness guide, Maria has been invited to keynote throughout the country at conferences for wellness centers, hospitals, hospices, philanthropy, business, academic and corporate institutions, as well as for the general public. She has been called both a "true teacher" and "an orator of great power and beauty." Her book, Every Day Counts: Lessons in Love, Faith, and Resilience from Children Facing Illness, was published in 2006.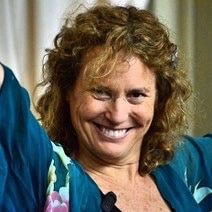 Megha Nancy Buttenheim, MA, E-RYT 1000, is the founding director of Let Your Yoga Dance® LLC. She is a 28-year master teacher-trainer at Kripalu and a faculty member at Nosara Yoga Institute in Costa Rica. She leads Kripalu Yoga Teacher Training, Introduction to Yoga and Meditation, and her signature program, Let Your Yoga Dance Teacher Training. Megha's passion is to bring the dance of yoga to everyone, including special populations who feel marginalized due to age, Parkinson's, Alzheimer's, MS, etc. To that end, she directs Let Your Yoga Dance Teacher Training for Special Populations throughout North America. Megha's CDs include Moontides and Power and Grace.
Support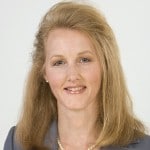 Phoebe Atkinson is the teaching assistant mentor for CiPP United States. She is a licensed clinical social worker (LCSW-R) and a board-certified trainer, educator and practitioner in psychodrama, sociometry and group psychotherapy (TEP). She is a practicing therapist in New York City, a graduate of the inaugural CiPP1 program at Kripalu and a teaching assistant for CiPP2. Phoebe's areas of expertise include design and facilitation of both clinical and corporate training programs, and she enjoys both the co-creation and collaboration. As a certified coach, Phoebe delivers executive leadership programs in Fortune 500 companies and for the past 13 years has co-facilitated a signature program which resides at Rutgers University Institute for Women's Leadership.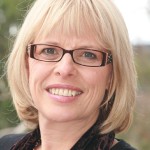 Fiona Trembath is the teaching assistant mentor for CiPP Australia. Fiona has been a writer, educator, and trainer in both the education and corporate sectors for more than 25 years and is the founder of From Strength to Strength Australia, a well-being and positive education organization. She is also a certified international trainer for the Thriving Learning Communities programs in association with the Mayerson Academy. Since graduating with a Certificate in Positive Psychology from WBI in 2013, Fiona is now completing a Masters of Applied Positive Psychology (MAPP) at the University of Melbourne. Fiona's vision is to make positive education readily accessible and easily implemented to enable students, teachers, and communities to flourish.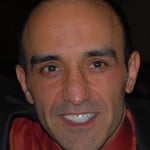 Rouben Madikians is the production manager at WBI. Rouben is a certified experienced yoga teacher (E-RYT), structural integrator and massage therapist and a graduate of WBI's Certificate in Positive Psychology program. He has invested much of the past decade exploring the application of yoga, theory of life, and karma of living. His work now focuses on creating and maintaining a life free of addictions, be it chemical or action-based. He is currently the director of Amenia Yoga Center and is a flight attendant for Delta Airlines. Rouben incorporates Positive Psychology in all aspects of his life and work, guiding individuals to create structures that have freedom and freedom that has structure to sustain positive momentum throughout life – well into our fifties, sixties and beyond.
Lead Teaching Assistants, Australia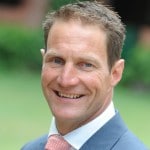 Justin Robinson, MEd, is the inaugural director of the Institute of Positive Education, based at Geelong Grammar School, where he leads a team of staff dedicated to promoting the theory and practice of Positive Education. His appointment follows a successful career as a secondary school teacher, during which time he taught Mathematics and Physical Education, and was appointed to various leadership positions. Other educational experiences Justin has enjoyed include teaching at Uppingham School in England, organizing the first ever student sailing expedition to Antarctica, and co-authoring current Australian Curriculum Mathematics textbooks. Justin is an experienced trainer, delivering regular courses on Positive Education throughout Australia.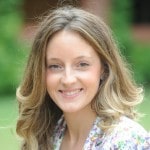 Janis Coffey, BA, PGradDipEd, is the associate director for the Institute of Positive Education. She has formerly been the head of teaching and learning at Geelong Grammar's Toorak Campus and has extensive experience in early childhood and primary education. Janis is a workshop leader for the International Baccalaureate where she trains teachers in the International Baccalaureate Primary Years Program throughout the Asia-Pacific region. She is currently pursuing her Masters of Applied Positive Psychology at the University of Melbourne. Janis has a strong background and passion for the Arts and enjoys acting, writing and directing for both theatre and film.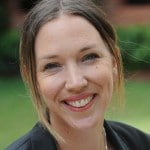 Dr. Georgiana Cameron, DEdPsy, is a trainer and content developer for the Institute of Positive Education. She has completed a Doctorate of Educational Psychology at the University of Melbourne. Her research involved facilitating and evaluating a conflict resolution program for students from diverse cultural backgrounds. Georgiana has strong experience working directly with students, teachers and families in her work as an educational psychologist. Her time working on large-scale mental health initiatives in schools has given her a sound understanding of mental health prevention and promotion. In her spare time, Georgiana loves to walk her dog, surf, do yoga and take photos.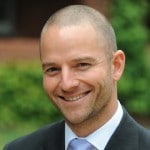 David Bott, PGradDipPsy, is head of Positive Education at Geelong Grammar School and is responsible for coordinating the Positive Education curriculum. David joined Geelong Grammar in 2013, having been head of Psychology for five years at Aldenham School in the UK. In 2011 David co-authored his first book, Teach Positive: applying the science of positive psychology to the classroom. David has delivered professional development seminars and consulted with numerous schools in both Australia and the UK. The particular focus of his work has been in highlighting the impact of positive teacher-student relationships on learning and identifying factors that facilitate outstanding teaching and learning in the modern classroom.