by Suzee Connole
There is an abundance of ways to navigate towards wellness. Eating better, working out, and getting more sleep are typically at the top of the list. But have you tried crawlingtoward your goals?
Whether you're crawling, walking or sprinting, it's still movement in the right direction. Kate Lombardo, an alumni of the Certificate in Positive Psychology, took the idea of crawling towards wellness and ran with it.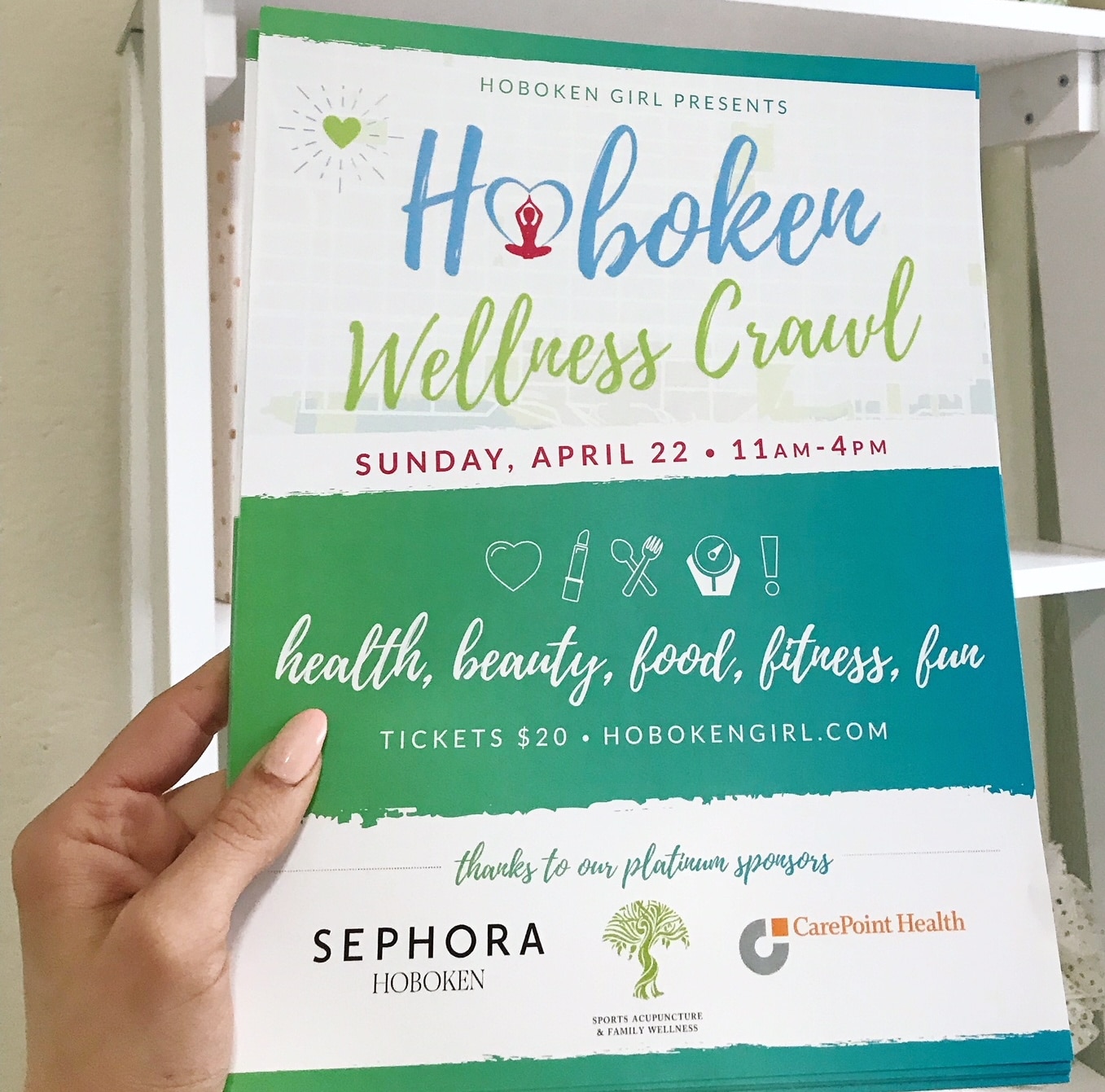 "I wanted to spread the knowledge I was gaining at CiPP to a larger audience," says Kate. Two concepts in particular that resonated with her were the SPIRE model and the need for balance. When contemplating ideas for her final project, she looked for ways to bring some of both in her community of Hoboken, New Jersey. After reflection and careful planning, the Hoboken Wellness Crawl was born, in association with Hoboken Girl, where Kate is the marketing and events manager.
This past April, the Crawl (now an annual event) featured approximately 100 businesses bringing different versions of wellness to the community. Participating vendors were required to embody at least one of the five SPIRE themes with their message or product. "We had acupuncturists, health coaches, hair salons, financial planners—everyone bringing knowledge from their respective fields to the community," says Kate.
Hoboken is just one square mile in size, so it lends itself to events that promote this type of closeness. "The people in and around Hoboken support local business and overall wellness," Kate notes. "The community is embracing this concept."
Kate attended CiPP because she noticed its results in action. "I was a high school teacher at the time, and a colleague started incorporating new and refreshing teachings into our professional development," she recalls. "I was curious to see where she gained them from." Kate spoke with that colleague (thanks, Debbie Stevens!), learned about the program, and did a little research of her own. Just about two years later, Kate signed up for the course.
Today, Kate runs her own yoga and coaching practice, incorporating yoga, meditation, positive psychology, and Reiki. Her business focuses on supporting people to create a life full of happiness, health, passion, presence, and purpose. Her approach varies based on the needs of the individual; she spends some sessions meditating with clients, while other sessions might focus on conversational coaching.
Now that the Crawl has wrapped up for 2018, Kate's next project is replicating the event. "I saw the success in Hoboken and knew I had to leverage my relationships to bring this other places," she says. Her goal is to create a business model for Wellness Crawls that will help bring thriving to thousands more many communities and individuals.
Find out more about Kate's work at lightonhappy.com.
Learn more about the Certificate in Wholebeing Positive Psychology.
To be featured in one of our upcoming alumni spotlights, contact Suzee Connole, WBI's Marketing Assistant, at [email protected].
Suzee Connole is the Marketing Assistant for Wholebeing Institute. Part of her role at WBI involves highlighting how alumni, faculty, and guest speakers are taking positive psychology principles and applying them in the communities where they live and work.
Kate Lombardo is a CiPP California graduate, yoga instructor, wellness practitioner, and marketing consultant based in Hoboken, New Jersey. She has always been passionate about connecting with other people and helping them to find not only reasons to be happy, but ways to cultivate and expand that happiness. She received her RYT 500 certification at the Hudson Yoga Project and her Yin Yoga certification with Corina Benner, and is also a certified Reiki healer.