Registration is currently closed. Sign up now to be notified when registration opens for the next Mindfulness and Character Strengths in Coaching course, or contact us with questions about the course.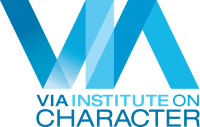 Weaving the ancient, research-based practice of mindfulness with character strength interventions produces powerful coaching outcomes. This 8-week course combines both—to facilitate self-knowledge, deepen the coaching relationship, and build the coach's toolkit for positive change.
Coaches are tasked with getting to know their clients on a personal level and cultivating a relationship of trust and honesty. Understanding a client's character strengths—the core positive aspects of their personality—is a crucial step. Character strengths provide a common language for the coach and client to use when building the relationship and working together on self-efficacy and goal attainment.
Mindfulness is a vehicle for helping coaching clients understand and use their strengths. It's defined by scientists as the self-regulation of attention with an attitude of curiosity, openness, and acceptance.
Ultimately, the mindful approach to character strengths in coaching serves and nourishes both the coach and the person being coached. As you create a strengths-based practice and apply these concepts and practices to boost your self-awareness, self-care, and well-being—personally and professionally—you become more confident, competent, and comfortable in your own skin as a coach.
This course shows you how to:
Apply mindfulness and character strengths to yourself as the coach, helping you develop a better understanding of how your strengths support and enliven your work
Use mindfulness and character strengths concepts and exercises to support those you coach, helping them become more aware of their strengths, explore them more deeply, and engage the power of strengths more mindfully and skillfully to reach meaningful goals
Create a coach-coachee relationship steeped in mindful presence, honoring the best in people and building a zone of psychological safety to support goal attainment.
Mindfulness and Character Strengths in Coaching is an eight-week course with live classes held weekly. Participants complete a final project that demonstrates the application of the course's main principles.
This course offers 17 ICF CCE units in Core Competencies and 3 ICF CCE units in Resource Development.
Key Principles and Topics
Core concepts of mindfulness
How autopilot mind is pervasive and normal, even among helping professionals, but can be improved
Character strengths research and practice
How and why to integrate mindfulness and character strengths
Developing "strengthsight" in coaching
Building relationships—with yourself and others—in MBSP
Coaching towards signature strength awareness, exploration, and application
MBSP as a "well-doing" tool and as a way of "being" as a coach
How to lead mindfulness and strengths exercises embodying the principles of MBSP
Goal-setting in coaching with MBSP
Course Outline
Phase 1: Foundations
Session 1: Introduction to Mindfulness and Character Strengths
Session 2: Integration of Mindfulness and Character Strengths
Phase 2: A Personal Exploration of Mindfulness and Character Strengths for the Coach
Session 3: Coach, Know Thyself
Session 4: Your Relationship with Yourself
Phase 3: Embodying Character and Mindfulness
Session 5: Building the Coaching Relationship
Session 6: Enhancing the Ingredients of Good Coaching
Phase 4: Building and Deepening Your Toolkit for Clients
Session 7: Mindfulness and Character Strengths—Core Applications, Part I
Session 8: Mindfulness and Character Strengths—Core Applications, Part II
Who This Course Is For
Primarily coaches—life coaches, health coaches, wellness coaches, parent coaches, executive coaches, management coaches
Other helping professionals
Managers who coach employees
Teachers/professors who coach students
Click here to learn more
Technology
Our live webinars utilize user-friendly Adobe Connect technology that facilitates lecture, videos, breakout sessions for small-group exercises, chat, and interaction with the facilitators.
Students will connect to live sessions by webinar (audio and video). The full webinar (with exception of breakout sessions) will be recorded and posted following each session for those unable to join a particular session live, or who would like to review the material again. Live attendance is strongly encouraged for maximum benefit.
Links will be provided for students to listen to recorded meditations as part of the homework exercises. In addition, an optional part of the course will involve peer-to-peer video/audio calls (via Skype, for example) for students to discuss the concepts and practice skills such as leading meditations and strengths interviewing. Students should have (or be willing to learn) rudimentary skills involving these platforms.
Schedule and Time Commitment
This is an 8-week course with weekly live webinar classes. Students are expected to attend the sessions live each week. Classes will be recorded for those who miss a session. In order to receive a Certificate of Completion, students must view all eight sessions in their entirety. Live attendance at all sessions is strongly encouraged by the instructors for several reasons: Interactive exercises will be used; the material builds from week to week; group synergies among participating students develop from week to week; and past participants report that they get more out of the sessions when they attend live. We understand that sometimes schedules do not allow full attendance and, in such cases, students are asked to listen to the recording as soon as possible so they can participate in homework material and group work, and to be prepared for the next session.
In addition to the 90-minute class sessions, there will be suggested pre-work each week that includes strength exercises, mindfulness meditation practices (designed specifically for this course), and readings that accompany and enhance the class experience. To get the most from this course, students will put in approximately one to three hours outside of class.
Optional Peer Work
To practice leading meditations and conducting strengths interviews, and to discuss questions catalyzed by the live sessions, students will have the opportunity to participate in dyads or small groups between live lessons, either by Skype or conference call. This peer work is optional but encouraged. Participants frequently report that peer work is a valuable learning opportunity with character strengths material. Note that there will be breakout sessions for discussion/practice during each webinar as well.
Assignments
Weekly reading assignments consist of material from current literature on mindfulness, character strengths, positive psychology, and coaching. Weekly exercises, meditations, and journal prompts aim to deepen students' engagement with the material, and help them gain insight into their personal and professional development as coaches.
Final Project
Students will complete a final project that involves the application of the principles and/or practices discussed in this course. The impetus of this project is to bring benefit to yourself and others (pay it forward) by applying mindfulness and/or character strengths. Examples of previous projects from students will be provided. You are empowered to be creative in deciding on a project that fits best for you.
Certificate of Completion
Students who complete the full course (active course participation; viewing of all sessions in full; submission of final project) receive a personalized Certificate of Completion signed by the course instructors and the leaders of Wholebeing Institute. Please note that this is not a certification in MBSP, mindfulness, coaching, or VIA strengths.
ICF CCE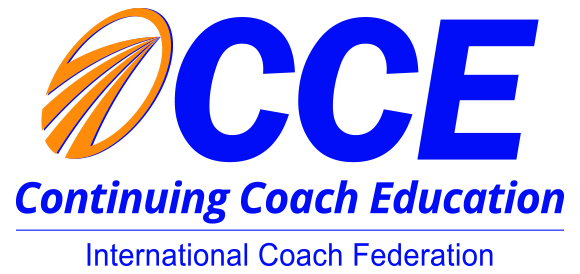 This course offers 17 ICF CCE units in Core Competencies and 3 ICF CCE units in Resource Development. Please note that you must register and pay the $30 fee for CCE units prior to the course start date.