What have we learned this past year about navigating COVID in a psychologically healthy way? Join Megan McDonough as she interviews Barbara Fredrickson, a leading scholar in the field of positive psychology and the originator of the broaden-and-build theory of positive emotions. In this session, we'll explore what the latest research says about the pandemic's impact—and how we can buffer, bolster, and build our mental health.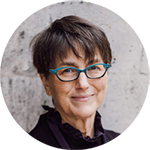 Barbara Fredrickson
Barbara L. Fredrickson, Ph.D. has been advancing the science of positive emotions for more than 30 years. She is currently Kenan Distinguished Professor at the University of North Carolina at Chapel Hill, where she holds appointments in psychology and business and directs the PEP Lab. She has authored 100+ peer-reviewed articles and book chapters, and her books, Positivity and Love 2.0 have been translated into more than 20 languages.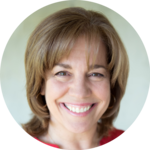 Megan McDonough
As the founder of Wholebeing Institute, Megan McDonough leads with divergent thinking and creative perspectives to build organizations and networks that harness the best in people for the greatest good. She has decades of leadership experience in diverse settings, in roles ranging from Alliance Manager at DuPont; to General Manager of RISE at Kripalu, the largest yoga retreat center in North America; to numerous online-learning startups. A yoga enthusiast, Megan has practiced for more than 20 years and taught for more than a decade, and brings that mindfulness practice to managing stress. Her degree in biology, natural science, and nuclear medicine, along with in-depth work in positive psychology, informs her evidence-based approach to thriving. She is the award-winning author of four books on living mindfully, and is the lead faculty for the Certificate in Wholebeing Positive Psychology.