by Amy Alpert
Last summer, my husband and I took our high school–age son and daughter to Europe, where we visited three cities—Paris, Amsterdam, and London. While the trip included many frustrating moments—arguments over what to do next or where to eat, schlepping around suitcases, lost luggage, a heat wave, lack of alone time, and the inability to make everyone happy at the same time—traveling with teenagers was incredibly special and a wonderful opportunity to grow and bond as a family. Here's why I recommend that everyone travel with their teenagers.
Traveling can be humbling.
For teenagers who think they know everything, it's good to remember that there is still much to learn. For example, we Americans are incredibly lame when it comes to languages. Almost all of the Europeans we encountered could speak English, while our knowledge of French and Dutch was pathetically limited. Paying for things was complicated too; once we figured out euros, we moved on to London, where we had to learn pounds.
We were constantly curious.
We incessantly asked questions of each other and wondered about everything. Google was our best friend, and our dinner conversations were often spent trying to learn more about the city we were in. Natural curiosity and questioning allowed for intelligent and engaging conversations. There was never a lack of something to talk about, which is a true gift when you are sharing every meal together.
Different strengths emerged as we were challenged as a family.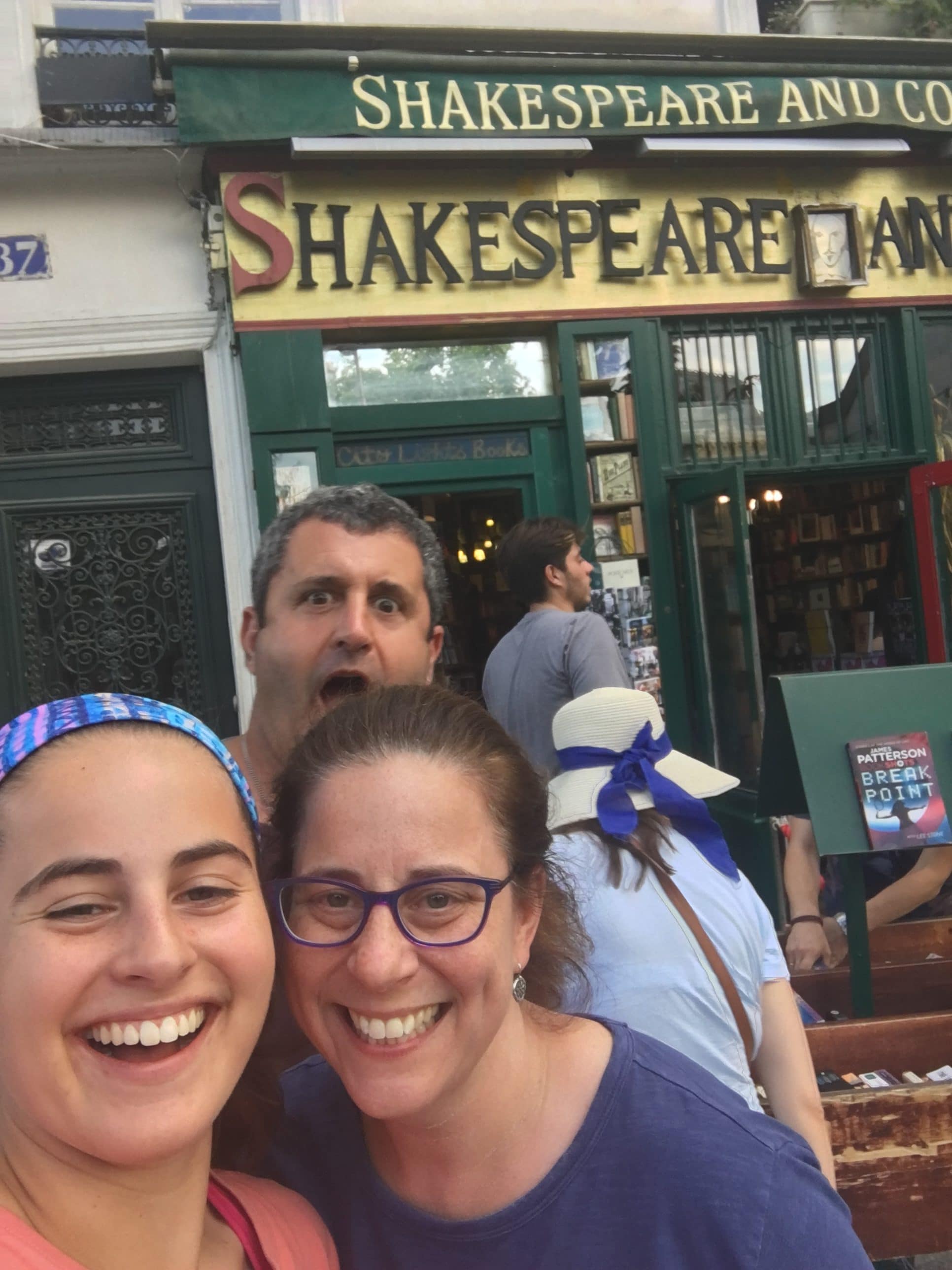 When we stayed on the fourth floor of a walkup in Amsterdam, my daughter flexed her muscles and helped carry suitcases downstairs, so my husband didn't have to make two trips. When we were walking in circles in Paris, my son took over the GPS on the phone and taught me how to tell when we were going the wrong way. My husband and I happily shared the responsibilities with our newly capable kids, and enjoyed the trip that much more because of it.
Getting lost is half the fun.
We often made mistakes: We ended up on the wrong bus in Amsterdam and couldn't figure out how to work the key at our Airbnb, among many other instances. But these moments taught us that we could figure things out if we took a moment to breathe and put our heads together. And sometimes getting lost took us to places that we wouldn't have discovered otherwise. We were all reminded that mistakes can sometimes open up new opportunities and help us discover more about the world and about ourselves.
We appreciated the kindness of strangers.
Overall, our trip taught us that we can rely on each other, and gave us an opportunity to meet challenges together. But along the way, there were always people who went out of their way to help us. As our teenagers move towards adulthood, I hope they always seek out our support and know that we have their backs—and vice versa. At the same time, I hope they will appreciate their role as global citizens and reach out to help others as well.
Amy Alpert, a graduate of the Certificate in Positive Psychology, is a solutions-focused coach with a practice based in positive psychology. A former human resources executive at Goldman Sachs, she holds a master's degree in organizational psychology from Columbia University. This article was originally published on Amy's blog at amyalpert.com.