The last week of October, the International Positive Education Network (IPEN) offered its first-ever online conference. IPEN focuses on the application of positive psychology and related fields within an educational setting to encourage students, faculty, schools, universities, and communities to flourish. To present the Wellbeing in Education Virtual Conference, IPEN partnered with the TecMilenio University Institute for Happiness and Wellbeing.
Wholebeing Institute was a sponsor, and we enjoyed facilitating the after-event community conversations, too. 
Our WBI community was well represented, with Certificate in Wholebeing Positive Psychology alums from around the world presenting, including:
And Henrique Bueno, founder and CEO of Wholebeing Institute in Brazil, and I presented "Living Into What You Want Others to Learn." Here's the 15-minute recording.
Along with attending presentations, participations could also visit virtual "booths," including ours. Here's the video we showed, sharing the WBI story.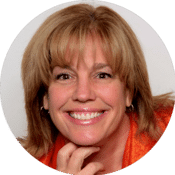 Megan McDonough
As the founder of Wholebeing Institute, Megan McDonough leads with divergent thinking and creative perspectives to build organizations and networks that harness the best in people for the greatest good. She has decades of leadership experience in diverse settings, in roles ranging from Alliance Manager of a $300 million relationship at DuPont; to General Manager of RISE at Kripalu, the largest yoga retreat center in North America; to numerous online-learning startups. A yoga enthusiast, Megan has practiced for more than 20 years and taught for more than a decade, and brings that mindfulness practice to her leadership. Her degree in biology, natural science, and nuclear medicine has little to do with her current work, and everything to do with her radically receptive approach to life. She is the award-winning author of four books on living mindfully.