The WBI organizing principle for our COVID-19 action is: Take what you need, give what you can. In times of hoarding and fear, the antidote is to share, connect, and serve.
Here's how we are sharing, connecting, and serving.
If you have an offer to share with your community or a need we might be able to fill, post a link in the comments below. We're all in this together!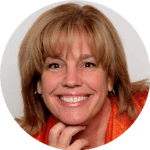 Megan McDonough
Megan McDonough is the CEO and founder of Wholebeing Institute, an educational organization teaching the science of human flourishing. With a degree in nuclear medicine, decades of leadership experience, and 25 years of teaching and practicing yoga, Megan combines intellectual understanding with an embodied approach to teaching and leading. She's an award-winner author of four books on mindfulness. Her work focuses on helping people thrive and organizations to do the same.