From the early-career anxiety of not being good enough, to midcareer professionals regretful about "selling out," to seasoned leaders guilty for not making a big enough difference, career shame is everywhere. While we are hearing a lot about the "Great Resignation," I would rather it be the "Great Reclamation," when people finally discover how they want work to fit into their life. If you're ready to let go of career shame and change your story, try these three immediate, practical steps. 
1. REDUCE Your Career Shame Story
Positive psychology research shows that the stories we tell ourselves—whether experiences from our past that no longer serve us or disparaging language we use to describe ourselves now—have power over our thoughts and actions. 
First, notice when you are about to go down the rabbit hole of career shame storytelling. It can take time to find a method that helps you slow down enough to discern when it is happening. Try asking people to warn you when they see you going down the rabbit hole. This can give you the space to practice Brené Brown's approach of saying, "The story I'm making up right now is …" 
2. REPLACE Your Career Shame Story
To change your career shame story, you need to challenge it. Byron Katie's four questions are a powerful tool to push yourself to look deeper into your story: Is it true? Can you absolutely know it's true? How do you react when you believe that thought? Who would you be without the thought? 
Next, re-story your experience by identifying other possibilities, even if you don't believe it is true. Perhaps you didn't get the promotion because your team didn't want to lose you. Maybe your colleague was asked to speak at the conference instead of you because your boss felt like he needed the ego boost more than you did. Maybe this job that you regret taking is pushing you to be more of a leader than you thought you could be. Test out all the scenarios without committing to anything, and see what could possibly be true if you allow yourself to let go of shame and find a new story to tell.
3. RECLAIM Your Life Story
Amy Wrzesniewski's research on job crafting has shown that changing how we think about our tasks and their meaning can change our relationship to our work. We can get a big impact out of small shifts—reducing the energy we put into tasks (do you really need to rewrite your emails that many times?), trading responsibilities with others, minimizing time with toxic colleagues, and focusing on the larger significance of our work.
Finally, try life crafting to rethink the role of work in your life. Once again, it's about small shifts—stop replying to that "urgent" email while making dinner, hit the "like" button when reading that a former peer was promoted, register for the virtual training despite not being sure you're ready, celebrate your next paycheck even if this job isn't the one you thought you'd have at this point in your career. 
While career shame can leave you feeling hopeless and helpless, you don't have to let it take control. You can reclaim your power, your story, and your life—starting right now.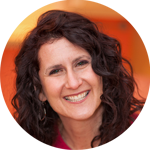 Denise Fowler
Denise Fowler, an alum of WBI's Certificate in Positive Psychology, has spent 20 years in the nonprofit and higher education sectors, specializing in career advancement, professional leadership, and community development. She is currently the Director of Career Development and Alumni Services at George Washington University's Trachtenberg School of Public Policy and Public Administration, and also provides coaching, workshops, and keynote presentations through her company, CareerHappinessCoaching.com. Denise is a graduate of The Coaches Training Institute, and her certifications include Global Career Development Facilitation, Gallup Certified Strengths Finder, Applied Positive Psychology, and Positive Psychology Coaching.