Gratitude is a way of seeing that alters our gaze. Gratitude is a shift in perception, based on mindfully looking for the good in our lives.   In a 2015 study in Scientific American it was reported that out of 24 strengths, including love, hope, kindness and creativity, the single best predictor of good relationships and emotional well being was Gratitude.  A recent study found that Gratitude was important to wellbeing amidst the crisis of the Covid-19 pandemic.  Living and looking at life through a lens of Gratitude is a choice and cultivating Gratitude can be a game changer in our lives.  In his book  The Little Book of Gratitude researcher Dr. Robert Emmons writes that Gratitude is not just good medicine – it is an approach to life.  We invite you to join Nancy, Rabbi Debra and Natalie who will offer their tips and experiences and help us unpack Gratitude. Jewish roots and approaches to Gratitude will be shared for everyday life as well as share practices for the holidays. 
Dr. Nancy Kirsner
Nancy Kirsner, PhD, TEP, OTR, has been in private practice, teaching, and consulting for 45 years. A graduate of WBI's Certificate in Wholebeing Positive Psychology, she loves translating positive psychology principles and research into applied practice, utilizing experiential learning. Nancy is co-author, with Phoebe Atkinson, of a chapter of the book Action Explorations: Using Psychodramatic Methods in Non-Therapeutic Settings. She is past president of the American Society of Group Psychotherapy and Psychodrama (ASGPP), and has been the editor of the ASGPP's Psychodrama Network News since 2018.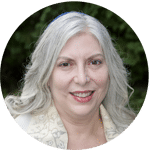 Rabbi Debra Orenstein
Rabbi Debra Orenstein, CiPP, brings the meaning and relevance of the Jewish spiritual tradition to diverse audiences. Named by the Jewish Daily Forward as "one of America's most inspiring rabbis," she has been a keynote speaker at hundreds of venues, including houses of worship, the Chautauqua Institution, and Christian, Jewish, and interfaith conferences. For 20 years, Rabbi Debra taught at the American Jewish University in Los Angeles. Today, she is an instructor at the Academy for Jewish Religion in New York and the spiritual leader of Congregation B'nai Israel in Emerson, New Jersey. Rabbi Debra is the author of eight books, including the Lifecycles series. The main focus of her justice work is ending slavery and promoting freedom. A seventh-generation rabbi, she is also an alumna of the first entering class at the Jewish Theological Seminary Rabbinical School to include women. Visit RabbiDebra.com to learn more and download resources.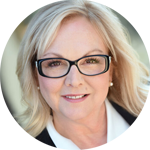 Natalie Hoerner
Natalie Hoerner, a graduate of the Certificate in WholeBeing Positive Psychology,  is the founder of Gifts of Gratitude and is licensed in facilitating the WholeBeing Institute's Inspire Your Ideal Workshop. She also received training at the Sedona Women's Institute to facilitate workshops and retreats for women. Natalie resides in Orchard Park, NY, with her husband and is a mom to three adult children. Her mission is for her efforts to serve as a beacon of light, hope, love, and peace in the world. You can learn more about Natalie on her website: Gifts-Of-Gratitude.com.