Walking down my road yesterday was a spiritual experience. Each shade of the changing leaves captured my attention, pulling me in with their variation, diversity, and brilliance. It feels like the earth is singing in notes of color, heard by wide-open eyes. It is such a treat to get away from the small screen into real, panoramic, vivid life.
This vivid life holds the truth of the changing seasons: Seeds are planted, leaves grow, burst into color, and then die and fall away. 
With this changing of the seasons, I share the sad news that one of our alum passed away this month. Josephine Aquan-Assee was much loved by our community … and by me. I remember the last conversation I had with her, just after her terminal diagnosis. She told me about how she could see the beauty outside her window. She was like that—always seeing the beautiful things in the people, places, and things around her. 
Each time a new course opened, Jo would be the first on the list. Her incredible love of learning was inspirational and heartwarming. Jo was an exemplar of leadership just in how she chose to live her life. Her warmheartedness and openness invited all she came in contact with to be the same. She spread goodness just by being her wonderful self. I miss her, and hope that all who love her, especially her family, continue to feel her incredible, loving presence.
Jo was supposed to be with us at the Wholebeing Weekend, our first in-person immersion since the pandemic began. When we last spoke, she asked me to donate her tuition money to another. In honor of Jo's legacy, we gifted the Certificate in Wholebeing Positive Psychology to a student in need. 
May you live this day with eyes wide open to the beauty all around you. May we all take joy in learning as Jo did, and make the world a better place because of it.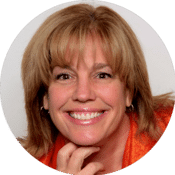 Megan McDonough
As the founder of Wholebeing Institute, Megan McDonough leads with divergent thinking and creative perspectives to build organizations and networks that harness the best in people for the greatest good. She has decades of leadership experience in diverse settings, in roles ranging from Alliance Manager of a $300 million relationship at DuPont; to General Manager of RISE at Kripalu, the largest yoga retreat center in North America; to numerous online-learning startups. A yoga enthusiast, Megan has practiced for more than 20 years and taught for more than a decade, and brings that mindfulness practice to her leadership. Her degree in biology, natural science, and nuclear medicine has little to do with her current work, and everything to do with her radically receptive approach to life. She is the award-winning author of four books on living mindfully.