"Inspiring People," with Nicole Rafferty, Jason Goldner, Dave Trueira, and Bob Bevis, is a series of conversations with the "people who take care of people." Whether they're CEOs, HR executives or wear some other hat within their organizations, the podcast highlights the inspiring people who are changing the way we work and live.
Episode 23 features our own Megan McDonough, who describes her inflection point for 2020, explains how the organization pivoted in response to the pandemic, and shares the one fundamental question from which her work with WBI emerged.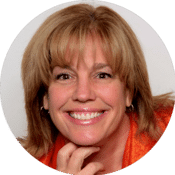 Megan McDonough
As the founder of Wholebeing Institute, Megan McDonough leads with divergent thinking and creative perspectives to build organizations and networks that harness the best in people for the greatest good. She has decades of leadership experience in diverse settings, in roles ranging from Alliance Manager of a $300 million relationship at DuPont; to General Manager of RISE at Kripalu, the largest yoga retreat center in North America; to numerous online-learning startups. A yoga enthusiast, Megan has practiced for more than 20 years and taught for more than a decade, and brings that mindfulness practice to her leadership. Her degree in biology, natural science, and nuclear medicine has little to do with her current work, and everything to do with her radically receptive approach to life. She is the award-winning author of four books on living mindfully.