Big dreams need daily actions. Rome wasn't built in a day. You need time and a plan to create grand things.
Problem is, most of us are so busy, we barely have time to breathe, much less reach towards that big goal—whether that's getting healthier, writing that novel, starting a business, having more fun with your kids, advancing your career, creating better relationships, or volunteering to make the world a better place. Or even the simple goal of wanting more peace and a slower pace in the coming year.
You don't have to be overwhelmingly busy. You can instead consciously align your time to your values to create a schedule that supports you each and every day.
Join this course to learn how to sculpt the hours in your day. The course runs weekly starting January 3. Start the year off right and get the skills you need achieve your goals in 2020.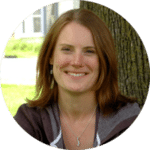 Gayle Huntress
Gayle Huntress has worked for two decades in the field of online higher education. Her day job includes project management, software design, sales, and support. In her spare time over the last five years, she's built a high-speed municipal broadband network to serve her community, and is writing her second book. This course comes from a lifetime of studying and applying personal-management practices and was inspired by her newest project: a software application for personal achievement.
Drawing from the best productivity, management, and brain science experts, this course teaches a holistic system for how to manage all aspects of your complex, beautiful (and sometimes messy and unpredictable) life.
You'll learn to:
Identify what's most important to you and align your time to what you value the most
Realistically assess your time, energy, and challenges to customize your own definition of success
Throw out your multiple to-do lists and use one single system to manage everything
Handle the day-to-day demands and distractions so you have energy left for what really matters
Celebrate and reflect on your weekly actions to stay motivated throughout the year
Find more peace and presence every day knowing that you're doing exactly the right thing at the right time.
This course is delivered in a self-paced, accelerated, one-week format with on-demand video lectures. At the end of one week, you'll have the skills you need to build and start using your new scheduling system immediately. Each pre-recorded lecture is designed to explain the science behind the theories and provide tangible, practical skills to enact what you've learned in follow-up activities. The modules, 10–30 minutes each, are designed to fit around busy schedules; it takes about five hours to complete them all.
The lessons are designed around the use of a brand-new integrative Google calendar desktop and mobile application, helping you move from theory to daily use. The software is encouraged, but not required, to take the course. Free access will be provided to all participants for the duration of the course and the remainder of the year.
Graduates will leave with a comprehensive system to use throughout the year to support their unique vision for 2020 (and beyond).
Full Life Inventory: Before starting to sculpt your life into a masterpiece, you need to know what materials you have to work with. So we'll begin Week 1 with an exploration of you. What are your different roles and responsibilities? What's important to you? What do you want in the coming year? Part assessment and part goal-setting exercise, this module helps you lay the foundation for your vision.
Taking Care of the Base: Your day-to-day life needs to support your vision, not derail it. You'll build a system for reducing your cognitive load and gain back more stress-free hours in every week. You'll also work with the Full Life Inventory to scale your goals accordingly.
The Weekly Plan: You'll learn about the concept and effectiveness of the weekly plan. More advanced than the daily plan, the weekly plan puts all 168 hours to work for you for more balance and creativity. You'll learn how these cornerstone weekly actions and mindful planning cycles can offer continual support and motivation throughout the year.
Putting It Into Action: After you have all the pieces of the system, you learn how to put them all together to run beautiful days and weeks. This session will address resistance, procrastination, disruptions, and other troubleshooting fixes. We'll also look at effective handling of emails, text messages, physical mail, and other incoming items.
Advanced Planning: You'll learn how to use a continual cycle of planning and adjustment to prevent overwhelm before it starts, relax your brain, make fewer decisions, and gain more focus every day. Bonus sections will also address scheduling with families, creating great lists, and project management basics.
This course is for people who have a vision and want to make better use of their time, but aren't sure how to do it. If you feel like your days and weeks are a blur of activity but you're not getting any closer to achieving your goals, this course is designed to get you from the vision to daily actions to goal achievement. The skills taught are also applicable for people who are working on lots of different projects simultaneously, and need a better way to incorporate all aspects of their life into one system.
Since this is a self-paced course, you can watch the videos whenever it is convenient for you. There's no need to be somewhere at a specific time in order to participate.
This course is designed around the use of a brand-new integrative Google calendar desktop and mobile application.
Requirements:
Students must use Google calendar to use the app.
Students need a desktop or laptop computer or widescreen device.
Access to the app will be provided to all participants free for at least 12 months.
We will have follow-up online engagement and an ongoing discussion forum, in which students and faculty can share questions and conversations about the course material and use of the application.
Need help navigating the online educational experience? Our Student Support Manager and technology team are here to assist you. Contact us!
Schedule and Time Commitment
The course includes 12 pre-recorded learning modules, each 5–20 minutes long. Participants can do them all in half a day or spread them out over the course of a week. Total time to complete this course is 4–5 hours, including learning modules and follow-up activities.