Megan McDonough
Building companies, leaders, and happiness.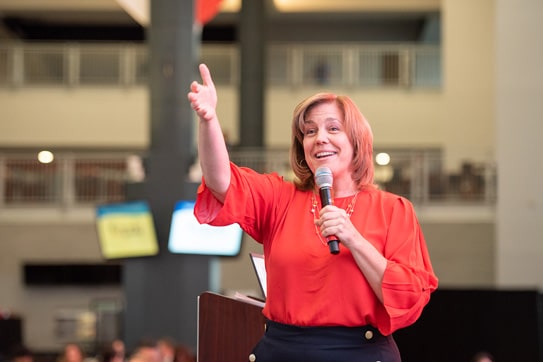 I lead through divergent thinking and creative perspectives that harness the best in people for the greatest good. Here's what makes me tick and how I serve.
I build and launch things to help humans flourish—including companies, products, and services. I'm the founder of Wholebeing Institute, a leading organization in the field of positive psychology. I've worked extensively with Kripalu Center for Yoga & Health, the largest yoga retreat center in North America, helping them launch new initiatives like online learning and RISE, a stress-resilience program for schoolteachers, frontline providers, and social services organizations. I'm energized by working with innovators in the well-being space.
I know healthcare—I've held senior leadership positions in Fortune 500 companies and have a degree in nuclear medicine. And I understand health within a broader framework—through the lenses of yoga, physiology, and positive psychology. I'm an award-winning author of five books on mindfulness and well-being, and a media source for those writing and speaking on well-being.
I'm always exploring, and my successes arise from connecting—bringing together people, services, and ideas. I'm not into transactions; I'm all about relationships.
Bottom line: I help people thrive and I help do-good organizations do more good.
As an advisor, I work directly with a small number of handpicked organizations each year, ones where I can make a difference and that excite me with the good work they're doing in the world. As a speaker, I go to engagements that elevate aspirations—the future of work for harnessing strengths, potential, and full engagement. As a teacher, I run courses in leadership and positive psychology. (I am not a coach and don't do individual sessions, though WBI has a bunch of excellent coaches to choose from).
Want to talk? Let me know how I can help.
"We appreciate the encouragement and practical message of how to manage stress – Recognize it, Respond to it, and Remember it."
"Her style of presentation was peaceful and calm."
"Megan embodied and modeled her message – it felt like medicine washing over me."
"Can you invite her
back again?"