You're a leader, and how you show up matters. When challenge and uncertainty is high, like it is right now, stress naturally arises. It's easy to focus on the external tasks—the mountain of work that needs to get done as you manage the pressure. What's often overlooked, however, is the internal task of leading yourself—knowing what makes you tick, what pushes your buttons, and what elevates or exhausts you. Living Leadership focuses on building positive relationships—with yourself and those around you.
Through the tools of positive psychology and informed by neuroscience, you'll learn to
➤Manage your biology, minimizing destructive actions that you'll later regret, and instead cultivate self-regulation for constructive responses in stressful situations
➤Engage pro-social emotions to forge stronger and more positive bonds with your co-workers, subordinates, and boss—and build more positivity within yourself, rather than reacting in harsh and hurtful ways
➤Practice using power positively—using it responsibly when you have it, and expanding your opportunities for impact when it's limited
➤Stretch and grow professionally by tapping into why you lead—understanding the deeper meaning that leadership holds for you as a source of positive energy and engagement using the tools of positive psychology.
In this 7-week live, online course, you'll learn to lead in an authentic way that builds stress resilience, making leading more fulfilling, meaningful, and fun. You'll also become part of a group of self-aware, engaged people who together will create an amazing learning culture.
This course is for seasoned leaders who want to open to new perspectives of leading more authentically, with greater grace and ease. It's for emerging managers who might feel awkward and unprepared, and want to walk into their new role with a sense of agency and curiosity.
This course is for leaders who want to deliberately and consciously craft a culture of both personal responsibility and shared accountability, owning the fact that we all have a role to play together and separately within the organizational ecosystem.
Drawing from biology, neuroscience, and positive psychology, this course combines the wisdom of science with direct application of the research—offering you a practical guide to leadership that is fluid and responsive.
We all have a leader within, and there is a natural, organic way of expressing it without exhausting ourselves in the process. That's what you'll explore in this course.
In Living Leadership, you'll learn four ways of being present that impact everything you do:

1. SELF-AWARE
I know myself and how I want to live.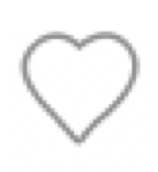 2. OPEN
I welcome and invite deep connection.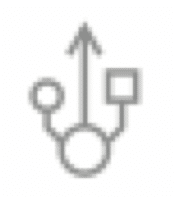 3. DIRECTIVE
I stand in my own power.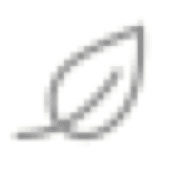 4. ATTENTIVE
I am radically receptive to life.
Lesson 1: Defining Leadership
In this lesson, you'll explore your beliefs about who is and isn't a leader. You'll uncover limiting assumptions and constructs to find the freedom that comes from a broader, more inclusive way of seeing leadership. You'll be introduced to the concept of mindful self-care and positive embodiment, getting a felt sense of owning leadership while integrating your needs with the demands of the role.
Lesson 2: Self-Leadership
Self-regulation is the discipline of saying yes and the restraint of saying no. In this lesson, you'll learn the science and practices to optimally manage your personal biological system. You'll build the skills that lessen emotional hijacking and reactive responding, helping you to skillfully stay in the zone of effectiveness and bring forth more of your innate goodness. The goal of this lesson is to exercise self-awareness, allowing an ongoing discovery of who you are and how you want to live.
Lesson 3: Shared Leadership
In biology, the term "edge effect" describes the overlap where two ecosystems come together. In this lesson, you'll understand the edge effect at work, as you come together every day with the ecosystem of others, organizational culture, and society. You'll explore the concept of interdependent leadership versus heroic leadership. The goal of this lesson is to lean into relationships—fostering the inclination to deeply engage with others in a constructive way, building an inclusive approach to diverse ideas.
Lesson 4: Structured Leadership
This lesson is about power—how to use it responsibly when you have it, and expand your opportunities for impact when it's limited. You'll explore the difference between "BeAct" and react. The goal of this lesson is to stand in your own power, directing others in service to a shared vision.
Lesson 5: Life Leadership
As the saying goes, the best-laid plans often go awry. No matter how much you own your own leadership capacity, you don't control everything. Life does what it does. In this lesson, you'll practice receiving what life is giving, learning to discern when it's time to cultivate willingness instead of pushing forward with will. The goal of this lesson is to be attentive to what's happening now, staying receptive to what is instead what you think it should be.
Lesson 6: The Field of Presence
The poet Rumi wrote, "Out beyond ideas of wrongdoing and rightdoing, there is a field. I'll meet you there." In this lesson, you'll explore the four-quadrant leadership model, including the concept of a "field of presence" that invites a fluid, responsive way to meet the demands of the day. The topic of wholeness is introduced, along with what it means to embody wholeness as a leader—and to see others as whole.
Lesson 7: BeAction Planning
In this lesson, you'll consolidate learning, creating a leadership statement that sums up how you want to be, why that is important to you, and the actions that support that intention. You will be asked to share this leadership statement with three people, face to face, using the opportunity to vocalize your intentions, get support from those you trust, and build inner commitment.
For those who have taken the Certificate in Wholebeing Positive Psychology, this course dives deeper into the content you were introduced to in Module 8.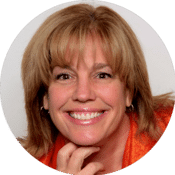 Megan McDonough
As the founder of Wholebeing Institute, Megan McDonough leads with divergent thinking and creative perspectives to build organizations and networks that harness the best in people for the greatest good. She has decades of leadership experience in diverse settings, in roles ranging from Alliance Manager of a $300 million relationship at DuPont; to General Manager of RISE at Kripalu, the largest yoga retreat center in North America; to numerous online-learning startups. A yoga enthusiast, Megan has practiced for more than 20 years and taught for more than a decade, and brings that mindfulness practice to her leadership. Her degree in biology, natural science, and nuclear medicine has little to do with her current work, and everything to do with her radically receptive approach to life. She is the award-winning author of four books on living mindfully.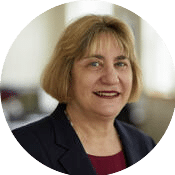 Amy Avergun
Amy Avergun, Faculty Assistant for Living Leadership, is an expert in leadership training, and designs and delivers courses on a wide variety of leadership topics, including taking charge of your career, communicating with confidence, new manager training, and fostering teamwork. Her client list includes Care.com, Safeway Foods, KPMG, City Year, Devon Energy, BP, Thermo Fisher, Herrmann International, and the Authentic Leadership Institute. Amy was the director of product development for Zenger Miller (now AchieveGlobal), one of the world's leading international training companies. She is an alum of Wholebeing Institute's very first Certificate in Positive Psychology course.
Wholebeing Institute uses state-of-the-art, user-friendly webinar technology that allows you to see the faculty via video, watch the slides during the presentation, and participate during live events through your computer or mobile device. Presentation materials and any necessary pre-work or homework will be emailed in advance. Live sessions are on Tuesdays at 7:00 pm ET from April 28 to June 16, with a break May 19, 2020. Recordings will be posted following each session for students who are unable to join live or would like to review the material again.
Tuition for this course is $895.USD
Email us for info on group discounts for organizations.
Payment plans are available for a limited time.
Contact us for more information at
[email protected]
.