Dates: January 29–April 12, 2024
Live sessions: Thursdays, 12–1:15 pm ET
This course covers the essential evidence-based skills and concepts of Positive Psychology Coaching as well as the CHANGE model for structuring successful coaching engagements. The course includes lectures, coaching demonstrations and discussions, and peer-coaching sessions. This program connects a wealth of positive psychology research to the practical skills students can use to help clients, colleagues, and others successfully make positive changes in their lives, work, health, and relationships.
The course includes a weekly prerecorded lesson with Lynda Wallace, where you are introduced to key concepts of using positive psychology in coaching sessions. Each lecture is then followed by a live webinar with rotating faculty. This is where you get to see the key concepts in action, with demonstrations and a chance to practice the skills yourself. These sessions are recorded for those unable to join live. After the first week, peer-coaching pairs are formed to give students the opportunity to practice the skills they are learning.
Weekly sessions cover the following topics:
❖ Coaching Session Fundamentals: Structuring sessions, judging when coaching is appropriate, and getting engagements off to a strong start
❖ Essential Techniques of Positive Psychology Coaching: Understanding, experiencing, and practicing the techniques at the heart of effective coaching.
These include:
✓ Appreciative Inquiry: Helping clients focus on what works in order to inspire ideas, confidence, and motivation for change
✓ Asking Powerful Questions: Generating questions that help clients achieve greater understanding and make progress toward their goals
✓ Exploring Stories: Listening to clients' stories, and helping them explore those stories to generate insights, narrative coherence, and goal clarity
✓ Empathic Listening: Practicing the essential art of truly listening to clients, and addressing challenges to both our empathy and our attention
✓ Coaching for Self-Compassion: HHelping clients achieve greater well-being and goal progress by treating themselves with self-compassion
✓ Solutions Focus: Shifting clients' focus from problems to solutions, and helping them develop paths to solutions that work
✓ Action and Accountability: Helping clients create goal maps and action plans, and serving as an effective accountability partner
❖ Coaching for CHANGE: Putting it all together to structure coaching engagements that help clients effectively identify, pursue, and achieve their goals for positive change
❖ Positive Psychology Coaching: The essential principles and techniques of Positive Psychology Coaching, including the CHANGE model

Calling all coaches and future coaches!
Sign up now to get free access to these powerful videos and e-workbook to help you become the effective, confident, successful coach you want to be!
With these fun, practical videos and workbook, you'll learn to
✓ Use the CHANGE framework to successfully pursue your goals
✓ Understand the six Cs of successful coaching
✓ Create a powerful goal map to help you achieve your coaching aspirations.
To get free, instant access to the four-video series and companion e-workbook, all you need to do is sign up in the box above.
Lynda Wallace is the one of the country's most highly sought-after coaches and teachers, and the author of the best-selling book A Short Course in Happiness, Lynda holds an MBA from the Wharton School and a Certificate in Positive Psychology from WBI. Before becoming a Positive Psychology Coach, Lynda spent 20 years as an executive with Johnson & Johnson, where she ran a billion-dollar global business including some of the world's most iconic brands. Galvanized by the compelling findings of positive psychology, she left the business world to begin a new career doing work she genuinely loves, helping others to create positive change in their lives.
Dianna Collier, M.A.  is the Course Facilitator for the Positive Psychology Coaching Fundamentals. She is a Certified Positive Psychology Coach, Licensed Specialist in School Psychology, and Personal Renewal Group Facilitator. She leads groups and meets with clients online and in person in her hometown of Austin, Texas. Dianna has a passion for helping women develop self-compassion, tap into their strengths, and discover the power of self-care. She is the mother of two daughters, ages 15 and 16.
Phoebe Atkinson is a core faculty member of WBI's Positive Psychology Coaching Certification program. She is a licensed clinical social worker, Board Certified Coach, and board-certified trainer, educator, and practitioner in psychodrama, sociometry, and group psychotherapy. She serves on the faculty for WBI's Certificate in Wholebeing Positive Psychology, and is also a graduate of the program.
Jennifer Hanawald is a core faculty member of WBI's Positive Psychology Coaching Certification program. Jennifer is a health coach who helps her clients to live their healthiest and best lives. She holds National Board certification as a Health and Wellness Coach, Duke University certification as an Integrative Health Coach, and a Certificate in Positive Psychology from WBI.
Sandy Campbell is lead faculty for the Introduction to Wholebeing Happiness course, a prerequisite for the coaching certification. After working for 10 years for a major pharmaceutical company, Sandy decided to stop working in the corporate world and start improving it instead. As a Positive Psychology Coach, Sandy's passion is to help clients achieve their full potential by helping them make small but highly impactful shifts in the way they eat, think, and move. She holds an M.S. in Counseling from Villanova University, as well as degrees and certifications in Integrative Nutrition, yoga, and Applied Positive Psychology.
Schedule and Time Commitment
The course runs from January 29–April 12, 2024.
Live classes (webinars) will be held Thursdays from 12:00–1:15 pm ET, beginning February 1.
The course includes 10 pre-recorded video lessons with Lynda Wallace to get the key learnings, with 10 live webinars with rotating faculty to practice those lessons in action by watching demonstrations and then trying it yourself. After the final day of class, students will have another five weeks of access to the virtual classroom, including the recordings of webinars. Most students spend four to five hours each week on assignments, class, and peer coaching.
Peer-coaching sessions are held weekly in pairs for one hour, giving students the opportunity to practice the techniques taught and demonstrated in class. Students who are pursuing
WBI Positive Psychology Coaching Certification
or ICF credits are required to participate in peer coaching. It's optional (but highly recommended) for other students.
Short weekly reading assignments consist of highly engaging material from positive psychology and coaching literature. Weekly journal prompts are aimed at deepening students' connection with the material and helping them gain insights to enhance their personal and professional development as coaches. Students who are pursuing
Positive Psychology Coaching Certification
or ICF credits will also complete brief weekly Key Concept Notes.
Wholebeing Institute uses state-of-the-art, user-friendly webinar technology that allows you to see the faculty via video, watch the slides during the presentation, and participate during the live events, through your computer or your mobile device. Presentation materials will be available in advance, and recordings will be posted following each session for students who are unable to join live or would like to review the material again. Online engagement is also fostered in the discussion forum, where students and faculty connect for questions and conversations about the course material.
Need help navigating the online educational experience? Our Student Support and technology team are here to assist you.
Certificate of Course Completion
Students who complete the course will earn a Certificate of Completion from WBI indicating that they have completed the Positive Psychology Coaching Fundamentals course.
WBI Positive Psychology Coach Certification
Would you like to become certified as a Positive Psychology Coach? The Fundamentals course is part of WBI's integrated, evidence-based Coaching Certification program. The certification program includes Fundamentals, Skill-Building Intensive, a group and individual mentoring component, and a course on building a successful coaching practice. You are welcome to take the Fundamentals course whether or not you are pursuing certification.
This course offers 39 ICF CCE units in Core Competencies and 1 ICF CCE units in Resource Development.
Requirements to receive ICF CCE units:
➤ Attend or watch all webinars
➤ Participate in all peer coaching sessions
➤ Submit Key Concept Notes and the list of CCE codes at the conclusion of the course.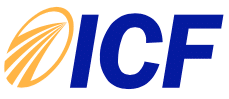 To complete the registration for ICF CCE units, you must already be enrolled in the Positive Psychology Coaching course. ICF CCE Credits for this course will be available at an additional fee of $40.
"The balance was great. Pace, material, theory vs. application, time to reflect and chat. The pre-work, in-class lectures, and post-class work, to tie in one week's lesson to the next week's, all worked beautifully."
"This course was amazing. I read a ton of positive psychology research and did some myself for my MAPP degree, but this really pulled everything together in a practical way for coaching. I'm sure I'll be referring to the lesson handouts and my notes for a long time to come." —Pat Snyder
"I've wanted to move toward a private practice with a focus on career issues for many years. This course gave me the tools and courage to finally move in that direction. I felt and feel very supported by this community. Thank you!"
"Nothing more could be added, nor should anything be taken away. I loved the experience."
I enrolled in this course with the intention of growing professionally, as I transitioned from a career in teaching to a career in coaching, but ended up with so much more! From the first day, I felt a sense of connectedness and curiosity. Every lesson was packed with thought provoking content, and each assignment felt deeply meaningful, not only professionally, but personally as well. I highly recommend the peer coaching opportunities in this course, not only for the chance to practice, but also for the wonderful relationships that are formed. I don't remember the last time I felt this excited about begin a student! —Laraine Ray, Founder, Insightful Child
"Very well organized. Presentation and content were straightforward, practical, and applicable."
Tuition for this course is $1095.00 USD
Dates: January 29–April 12, 2024
Payment plans are available!
Use promo code
3paycoach
to pay in 3 monthly installments.